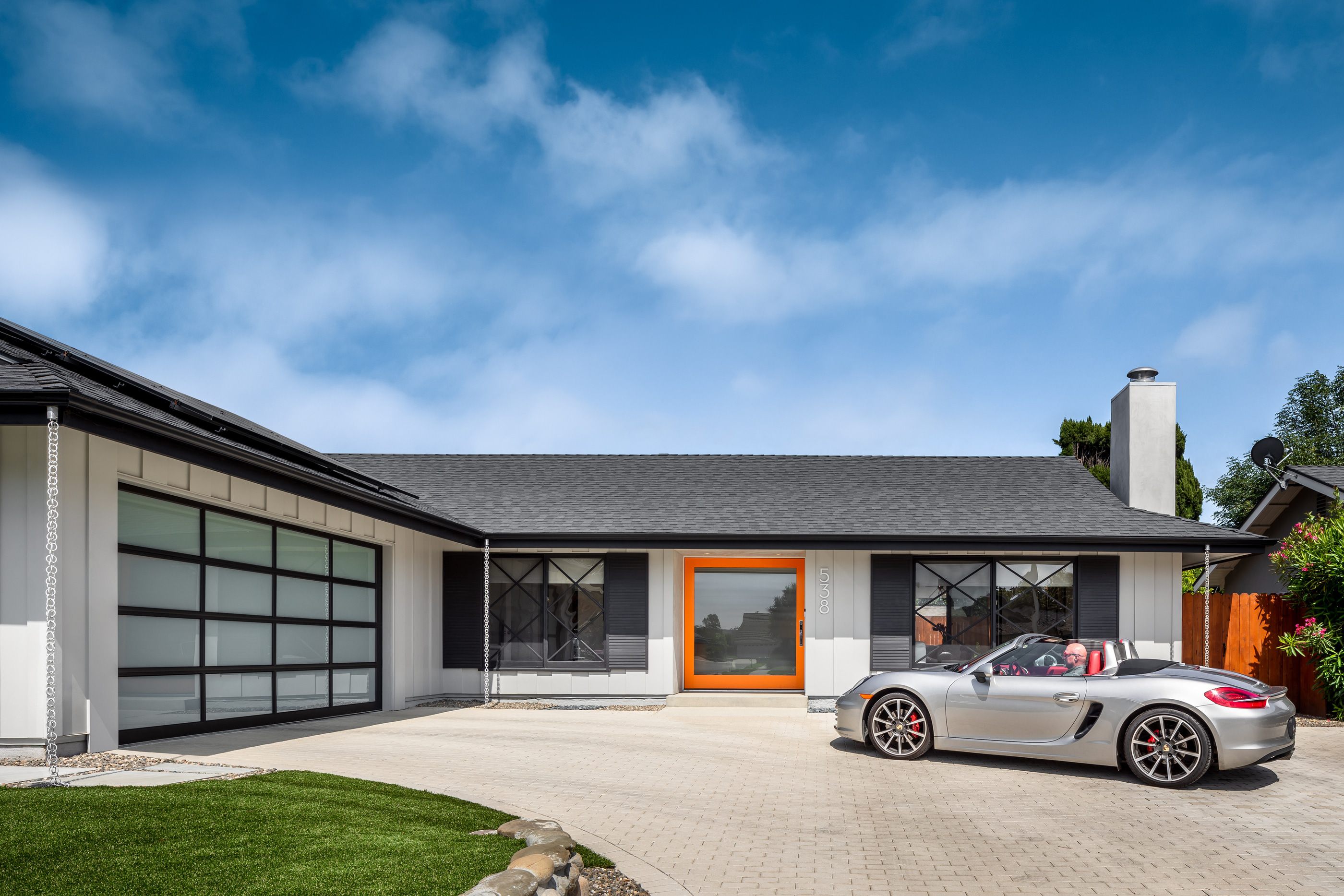 Home Remodels
Lamb Residence
Judy Lamb loves her childhood family home where she grew up: an original 1950's California Ranch-style Dutch gable tract house. We do too! We worked closely with Judy and her husband Ricky to preserve, enhance, and update their old home for contemporary living.
As viewed from the street: their home appears just as it has for the past 70 years except for our single design intervention: an oversize orange framed glass pivot entry door. We love how this stealth design approach respects the original home but also sets the tone for our new renovation... a tantalizing hint of new things to come as one first enters their home.
One of the most effective ways to be sustainable is by reusing existing structures to preserve the resources they embody. Our renovation preserved the original home while incorporating simple conventional green design strategies to transform the very energy-inefficient old 1950s construction into a high-performance home that well exceeds today's California mandated Energy Standards.
Our sensitive renovation design preserves their classic mid-century home giving it a new lease on life for another 70 years.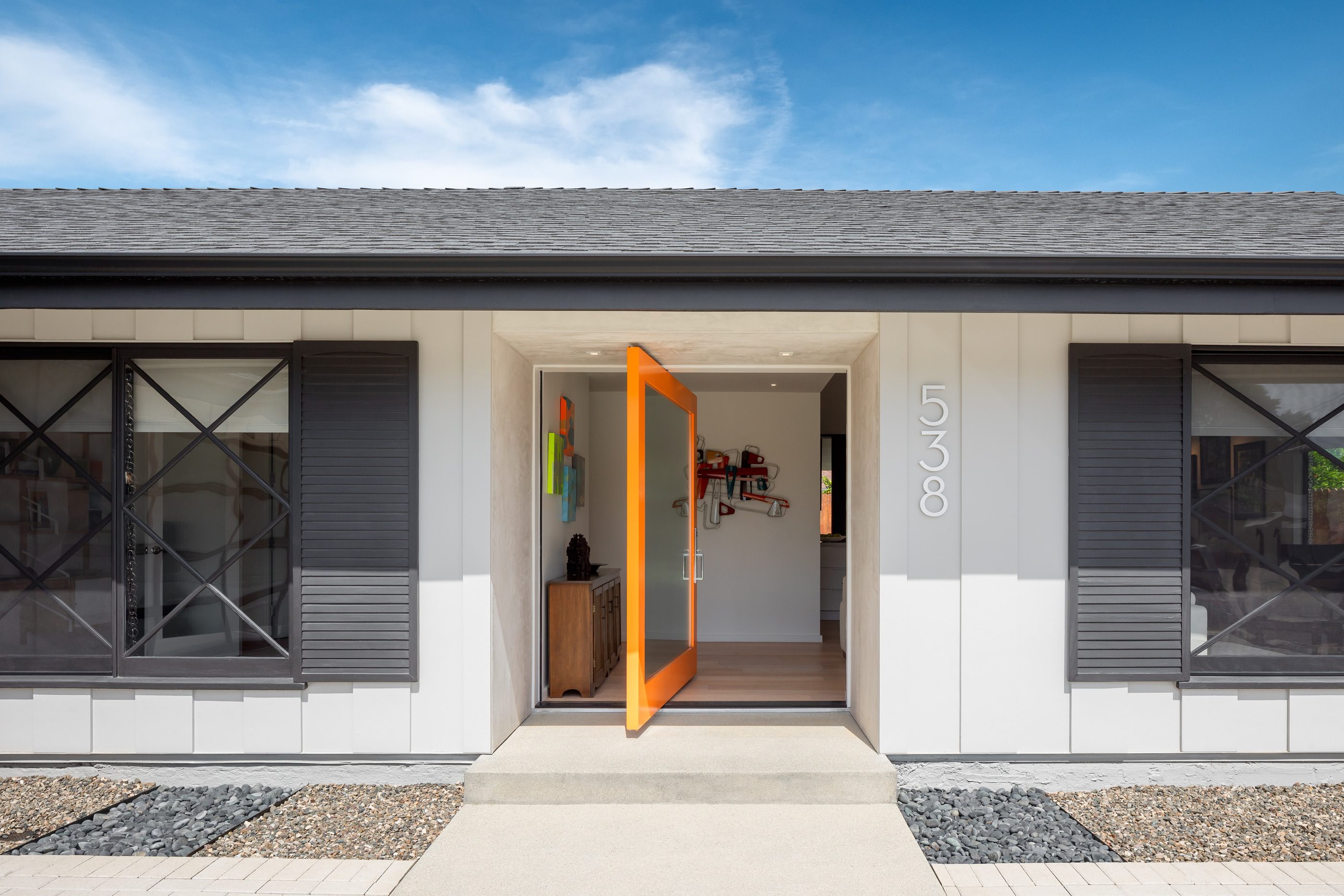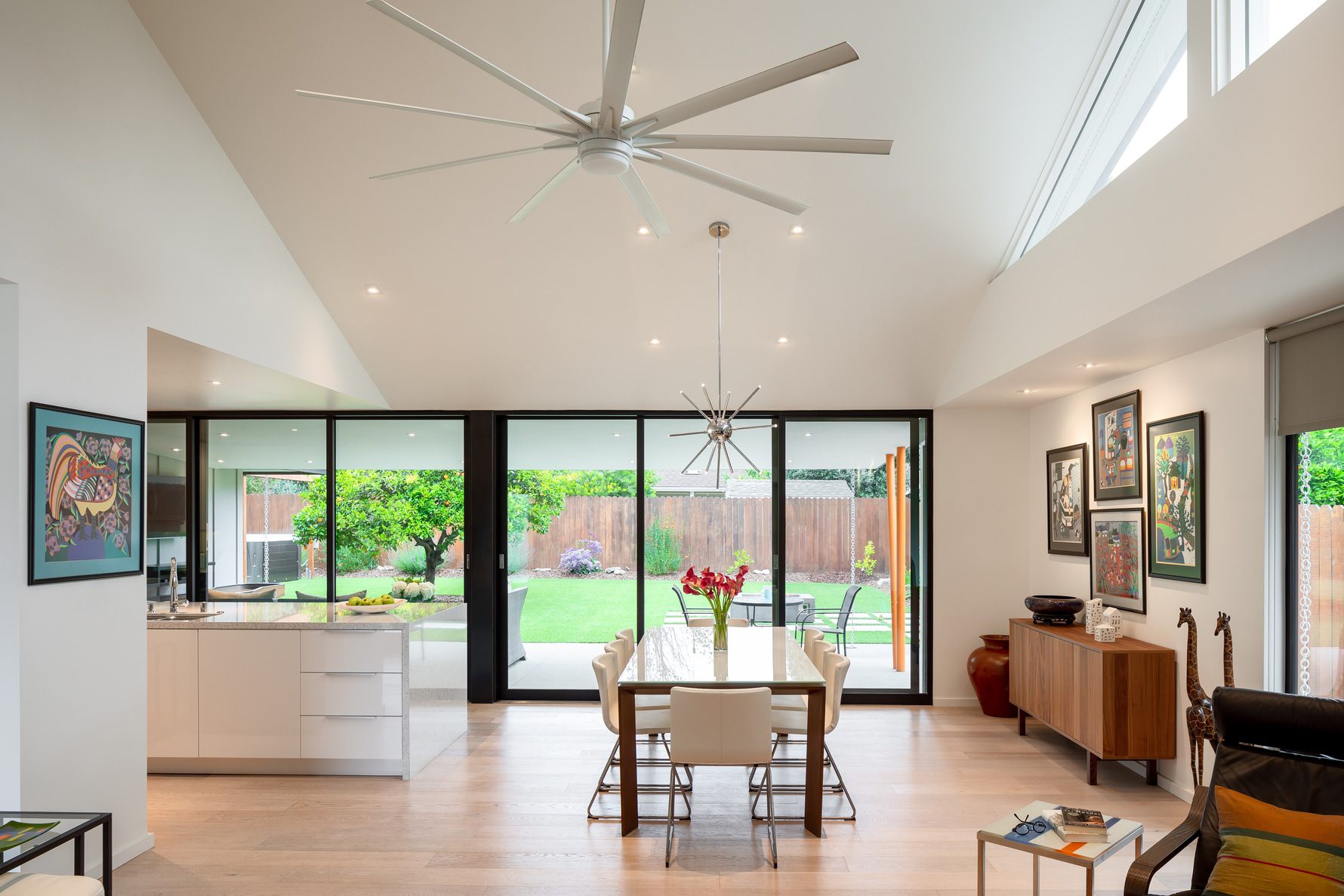 We successfully worked with NMA to transform a 1950's tract home into our wonderful, mid-century modern contemporary dream house…We would gladly work with NMA again...

Judy and Ricky Lamb

Homeowners