Our Approach
Let us help you discover your own sense of place.
We pride ourselves in the wide variety of our design work. We like being open-minded and approaching each client and their project individually. We do not have preconceived notions of what your home should be or how you should live. We don't take a cookie-cutter approach to design creating the same thing over and over again. We want to get to know you and your specific needs and explore the design style that will be the perfect fit… to help you discover your own unique sense of place. It's not easy to continually reinvent the wheel, but that's what keeps us creative, challenged, and inspired!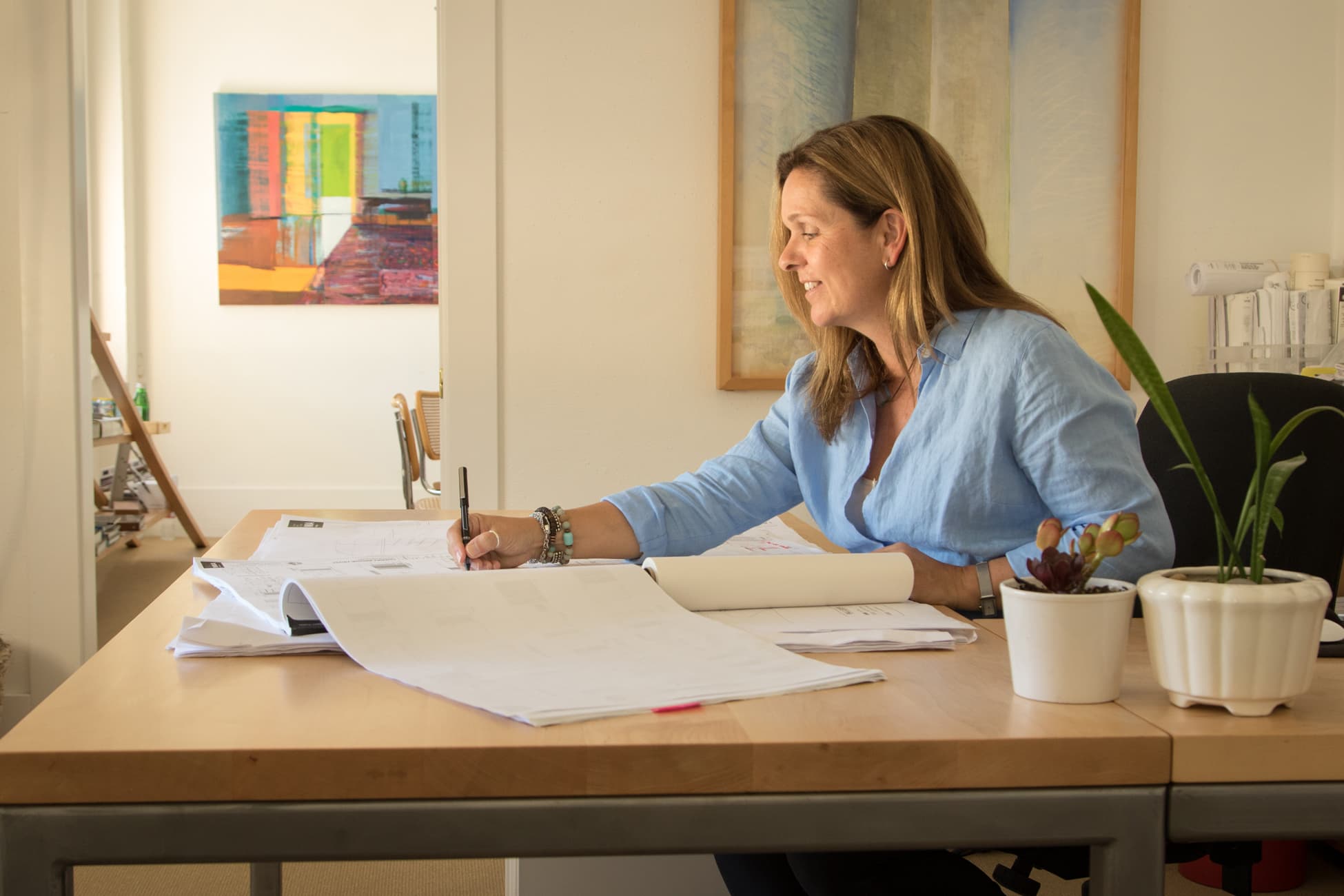 Our Process
We'll be right there with you, every step of the way
Our comprehensive design service covers everything from your project conception through completion... from our initial conversations with you about your dreams for your home to when the contractor hands you the keys… we'll be there right with you every step of the way from start to finish.
Step 1: Discovery

The first step in our design process is Discovery, where we get to know you and learn about your needs and desires… we explore everything that is important to you and we work with you to help establish your project scope and budget. By the end of this first step, we will have created an initial conceptual design with all your spaces, relationships between those spaces, and locations and connections with the features of your site. We'll have identified the design style and composition that's your perfect fit. By the end of our Discovery process, we'll have the roadmap for creating a home for you that's custom-tailored to the just way you want to live.

Step 2: Design

The next step is Design when we take everything we learned from the Discovery process to create your own custom design. We embrace the latest computer technology to provide computer plans, three-dimensional computer models, and animated video renderings to help you to fully envision your project. We still enjoy old-school hand sketches and hand-building physical models too! By the end or our Design process, you will know exactly how your home will look and feel.

Step 3: Detail

The third step in our process is Detail when we take the custom design that we have created for you and develop all the detailed plans, "the blueprint instructions" that are necessary to build your project. We provide "quarterback" coordination of all the design and engineering consultants and we shepherd your project through the agency design review and permit approval process to secure entitlements. We provide everything that is necessary to realize your home and your dream.

Step 4: Valuation

Valuation is the fourth step in our process when we assist you and your licensed General Contractor to determine what it will require to build your project. We assist their bid process, providing clarifications as necessary to determine your final project cost for construction. We answer questions the builder may have about the plans and details and we study value engineering options as needed to tailor your project to meet your budget goals.

Step 5: Realization

Realization, the fifth and final step in our service, is the process of building the new home that we have designed for you. It's very important to us that we ensure your project is built the way we envisioned in our plans and details. We remain involved during construction, along with your design consultants, to observe progress and adherence to our design intent. We meet regularly with your General Contractor to answer questions and resolve any issues that may come up during construction. We assist you in assessing the General Contractors' requests for payments based on the progress of their work. We are there with you every step of the way until everything is complete for you to move into your new home.