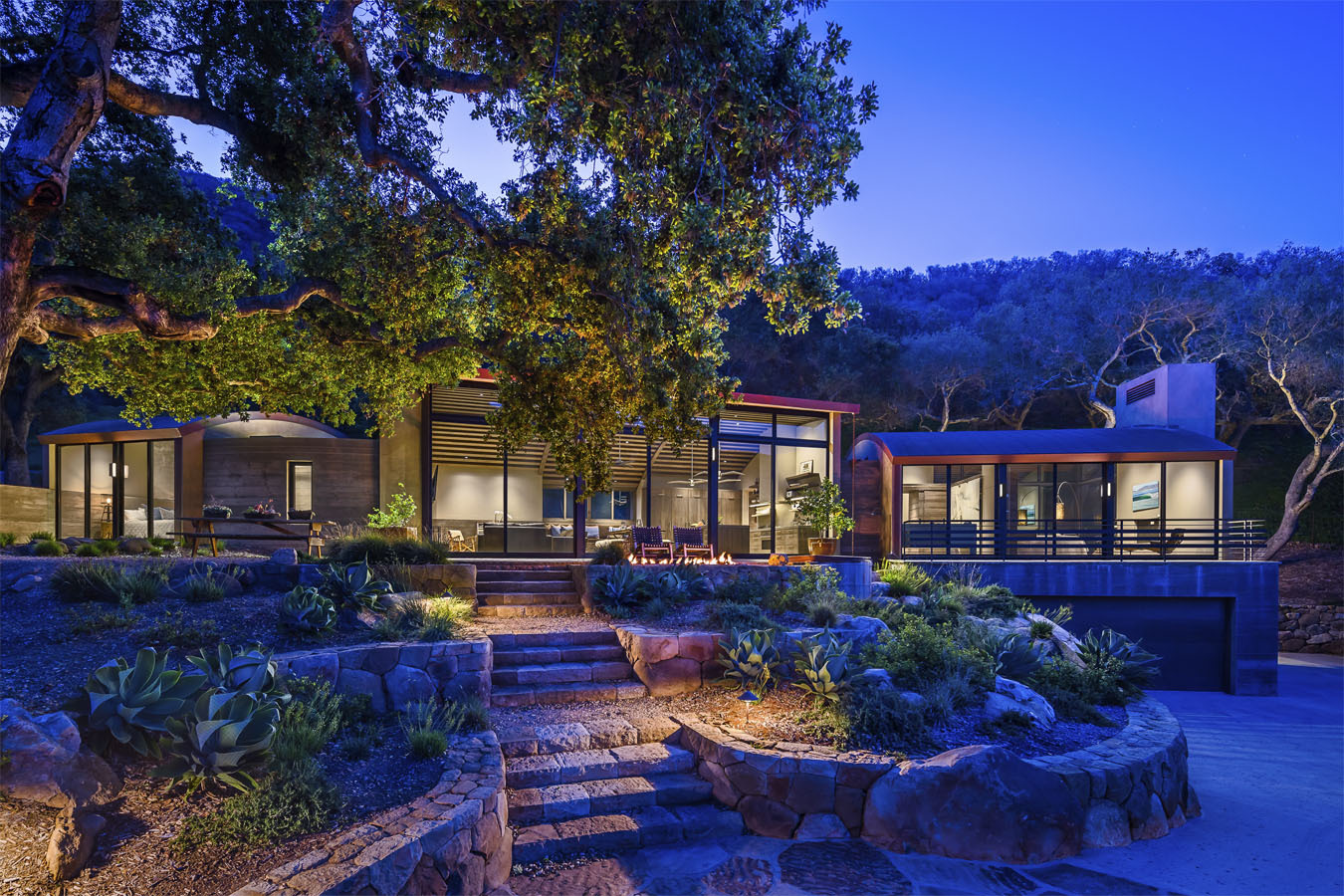 Editor's Choice 2019
Rugged Modernism
For 18 months, Rich Coffin, his wife, Krista, and architect Dave Mendro spent their time planning and building Rincon Ranch. They even developed a mission statement: The house should be organic to the land, warm in character, and in keeping with their surfing/ranching lifestyle. Additionally, given the region is subject to high winds and wildfires, all of the structures were to be weather- and fire-resistant as well as easy to maintain. The time they devoted to understanding the site paid off. Once construction was underway, they had a plan in place for protecting the surrounding coastal riparian habitat.
Because the 2-acre buildable area was constrained by specimen oak trees, the main house was situated outside of their drip lines and was designed to follow the contours of the sloping topography, hence the building's "S" shape. This helped minimize grading and the need to cut into root zones. The location of the guesthouse was also partly determined by zoning requirements—because of the limitations set by the trees, the structures ended up being closer together than desired.
To address the issue of strong winds, the house was built into the hillside, a design strategy inspired to ancient Mesa Verde cliff dwellings. Construction materials played a large role in the fire-protection plan, which includes a defensible space and fire-retardant landscape.
Researching traditional Andalusian features typical of early Californian homes gave the team a pool of design ideas. They also looked at architect Mickey Muennig's work; his Post Ranch Inn in Big Sur, Calif., informed the curved roofs—arguably the most distinguished feature contributing to the rustic-modern aesthetic.