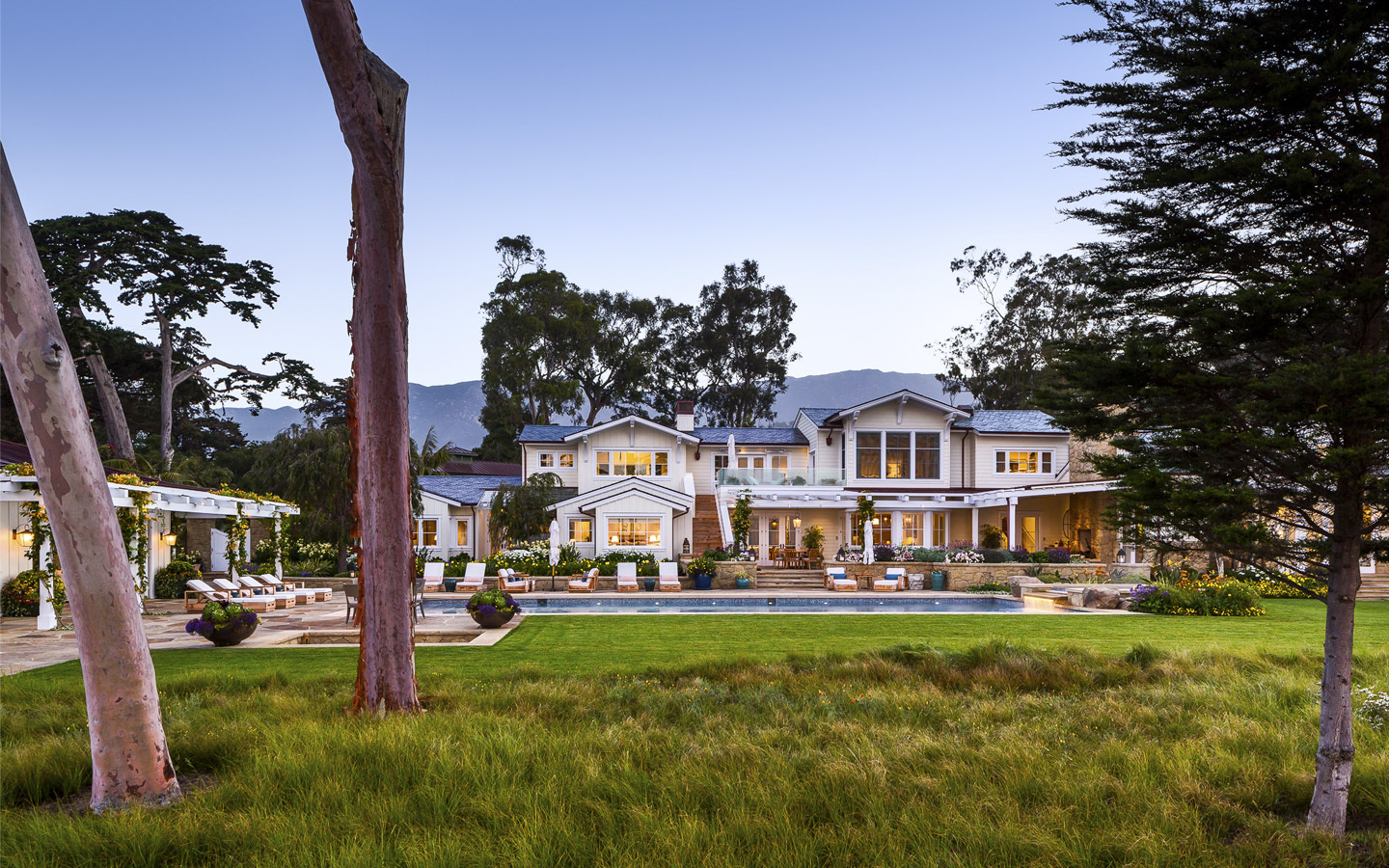 This lovely farmhouse in Santa Barbara takes its architectural cues from a 1940s board-and-batten cottage that previously occupied the property. "The owners spent weekends in the cottage and relished its casual style and utilitarian simplicty," says Mary Andrulaitis of Neumann Mendro Andrulaitis Architects. "This particular home's placement on a larger piece of property gives you the feeling of an escape from the chaos of everyday life, to a place and time where things are simpler and quieter."
In choosing the building blocks of the home, Mary sought elements that did double duty. "All the materials are chosen not only for their appearance, but for their durability in the harsh marine environment," she says. The roofing is a combination of cooper and slate, while the foundation and chimneys are crafted from Santa Barbara sandstone.
While sandstone is common to cottages in the area, the foundation's location is more innovative. The construction team laid the base amid existing "mature oak, Monterey cypress and eucalytpus trees," Mary says. "They make the home feel like it's been there for a long time."
The farmhouse, with its "gabled roofs, deep-shaded porches [and] paned windows" is designed to appear as if it has been renovated over the years. "We designed the central two-story portion to be perceived as the 'original' home," Mary says. "The two guest wings are designed to look like later additions." Just as envisioned, the layout and materials of this classic farmhouse resonate with traditional cottage style.