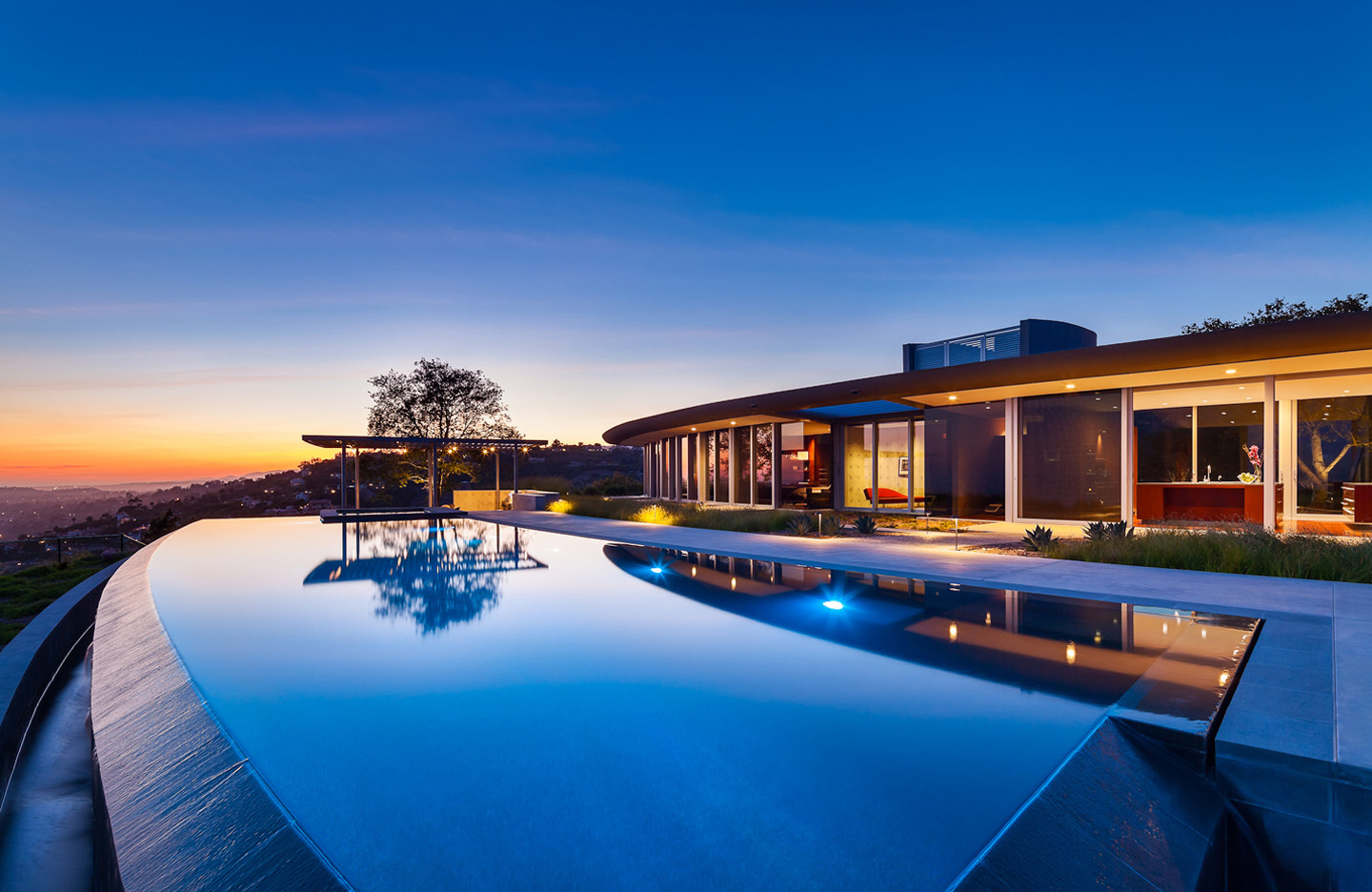 A stunning contemporary pool at a private residence in the foothills above Santa Barbara affords sweeping 360-degree views of the Pacific Ocean, downtown, with the harbor to the south and the Los Padres mountains to the north. Dave Mendro of Neumann Mendro Andrulaitis says, "One of our main goals for this home design was to achieve a seamless indoor-outdoor living relationship that is quintessential for our clients and their vision of the California lifestyle.
"The pool is designed specifically to be the foreground to the dramatic ocean views. It is designed with an infinity edge on the south ocean side that seamlessly blends the pool into the distant horizon. The color of the pool interior plaster, a dark gray, was chosen specifically to reflect sunlight in the same way as the ocean so that the color of the pool water matches the color of the sea in all types of day-lighting.
"The north edge of the pool that is adjacent to the home has a wet edge, a pool edge detail where the water flows over the coping and is flush with the patio. Thus, the pool has no visible edge. This detail creates a very clean, minimal, dramatic mirror-edge effect."
A spa in a corner at the west end of the pool was strategically located to take best advantage of the dramatic sunset and nighttime city views. An outdoor, trellised barbecue-kitchen area is an integral extension of the pool and maximizes outdoor living and entertaining.