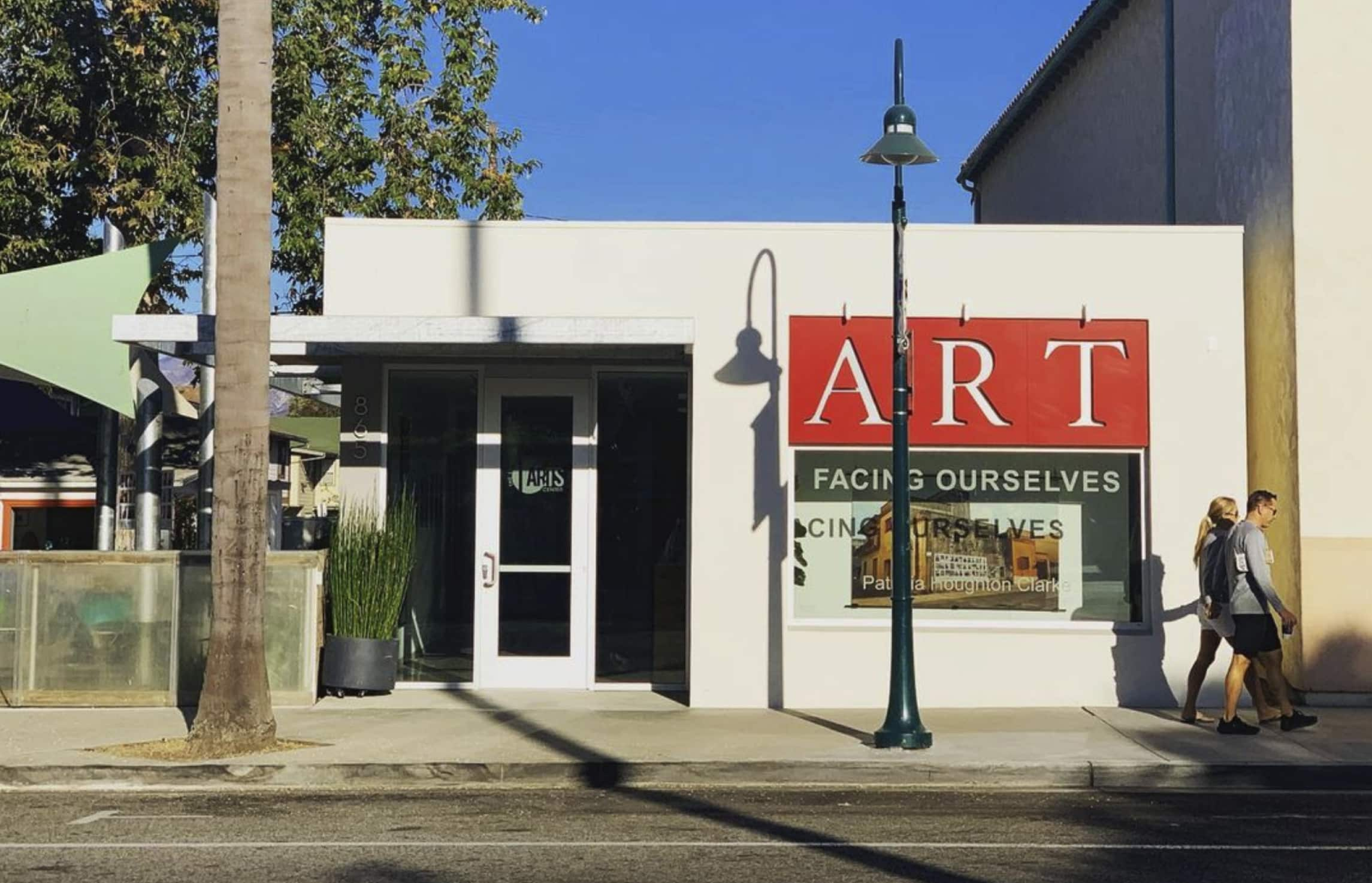 "Great things are done by a series of small things brought together," Vincent Van Gogh said. The observation perfectly describes the continuing evolution of the city's arts center. What started as a vision by a few and a small downtown gallery has grown into an ambitious dream for a cultural center that will reach out to and serve the entire community.
Carpinteria is home to a vibrant and thriving art community, and the Carpinteria Arts Center, along with the Plaza Playhouse Theater, is ground zero for a continuing exploration and expansion into the community of arts in all its forms-from visual arts to music, dance, sculpture, ceramics, poetry, and more.
The Arts Center board and its executive director Sherri Frazer are now laying the groundwork for a capital campaign to construct a dramatic new building, one that will have a transformative effect on the downtown area. Envisioned as a community-based cultural center, the Art Center's proposed new home will incorporate flexible gallery and studio spaces and rooms for meetings, special events, art education and classes. "We want the Art Center to become the heartbeat of the community," Frazer states.
Dramatic sails shading outside tables, bamboo planters and a freshly-painted cottage gallery are the latest phase in the board's long-term plan to shift the Center to a new and more inclusive paradigm. "Art changes the world," declares board co-chair David Powdrell, who references Leonardo de Vinci's prescient depiction of the helicopter. His role on the board, which he views as critical, is "getting art into the community."
"The Carpinteria Arts Center will be a central hub for all ages in the community," Frazer says. "There will be something for everyone," she adds, stressing a wide range of ages and interests to be served, from toddlers to senior citizens. The Center already functions as a cultural hub and downtown destination, with a rich palette of artistic offerings, including changing monthly exhibits in the gallery and art walks, film showings, poetry readings and educational outreach programs.
Sponsored programs like Art by the Sea Summer Camp and Whales and Dolphins Summer Camp expand kids' horizons, with hands-on classes that integrate art and natural history. The outreach program Bellas Artes exposes underserved children to the cultural traditions of Latin American art and gives them a chance to create their own artworks.
One of Frazer's goals is reaching out to more civic organizations to develop and expand collaborative programs. Surf 'n' Suds Festival, Rods and Roses, Teen Art Fest, First Friday, Chamber of Commerce events and Art-niture are shining examples of the kinds of collaborations she'd like to see more of.
The event known as Art-niture, which challenges local artists to create and donate art made from furniture, has gained in popularity since it was first staged by the Center three years ago.
Every August, the grounds of the Center take on a carnival atmosphere as the unique pieces of art arrive for inspection. Last summer, a popular band performed under the sycamore tree as crowds circled the collection of curious auction items. Whimsically painted tables and chairs, trunks and platters were spaced throughout the area. Art aficionados sipped wine and helped themselves to plates of appetizers and sweets. Would-be buyers drifted around the odd assemblage, checking bid sheets, hoping no one else would snag that coveted tile-encrusted chair, the whimsical bookshelf, or the bright red table painted with a woman's face.
Another eagerly-awaited annual event is the Artists Studio Tour which invites visitors to tour the studios and work spaces of 40 artists for a free behind-the-scenes view of art in the process of creation.
The success of the Carpinteria Art Center is a lesson in the power of a dedicated core of volunteers. "Their longterm commitment is essential to achieving our mission," Frazer states. Nearly 150 volunteers, many of them with a decade or more of history with the organization, work as gallery hosts, lend a hand with events planning and marketing, and serve on committees. Last year, gallery hosts alone amassed a total of 1,056 volunteer hours.
Niels Johnson-Lameijer, board co-chair along with Powdrell, is passionate about the need to spread the art net wide. "The Art Center fills a need in Carpinteria," he says. "People need a place to come together and express their art, all kinds of art, not just with a brush." The building proposed as the Arts Center's new home, he adds, will be both a "place for art and an expression of art as well."
The bold design of the proposed new building created a buzz when it was first unveiled. The face of the two-story structure, a graceful glass-fronted curve, "is an abstract reference to the beach, ocean and water," according to architect Andy Neumann. His firm Neumann Mendro Andrulaitis was the board's choice for the project, and the design was developed by partner David Mendro.
Linden Avenue is an eclectic mix of building styles and designs, according to Neumann, with structures ranging from Victorian to 19th Century plaster to '50s mid-century modern. A new contemporary building is another step in the continuing evolution of the streetscape. From an urban planning perspective, he maintains, a cultural center downtown will create a new sense of focus, fostering civic pride and identity.
Downtown Carpinteria has already paved a path for art. A stroller on pedestrian friendly Linden Avenue can walk from the dazzling wall-sized beach scene mural on Wullbrandt Lane to the seal fountain sculpture and plaza with its tile depiction of the area's mammoth grapevine. The eye-catching sails of the Arts Center wave from across the street, and at the corner another tile mural shows Chumash Indians constructing a plank canoe. Toward the beach an industrial building bears a mural of the coastline, and across the railroad tracks, the marine sculptures of Tomol Park grace a children's .play area. The town, it seems, wears its art-history on its 'sleeve.
If "art is the stored honey of the human soul," as American writer Theodore Dreiser maintained, then the city of Carpinteria has managed to store up quite a bit of honey. The ongoing transformation of the Arts Center can be seen as a grand addition to that sweet supply, both as storehouse and purveyor.