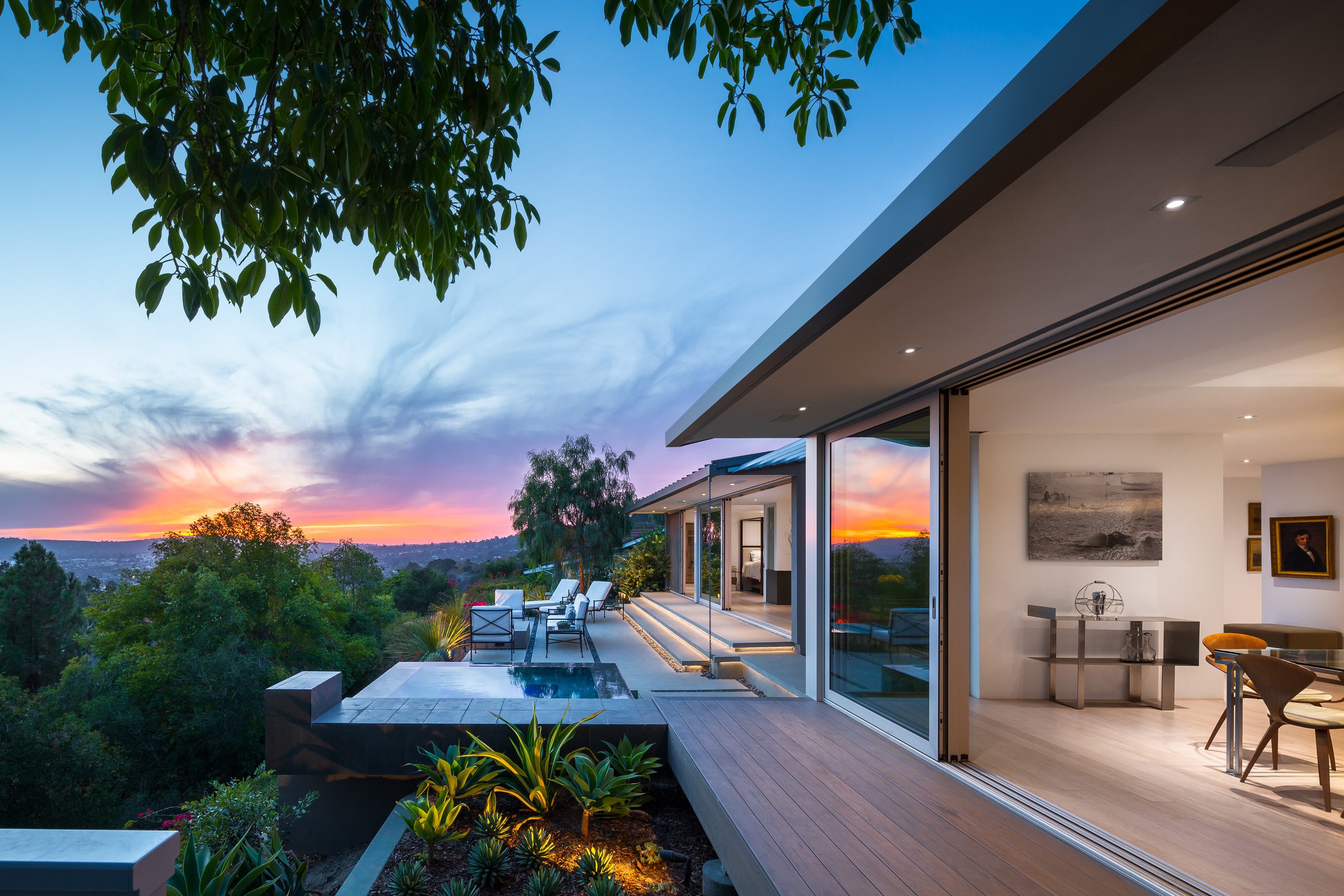 Modern Homes
Tucker Residence
We first visited this Santa Barbara Riviera ocean-view site with Paul and Maggie Tucker to consider their purchase of the property. We all immediately agreed that there was something special hidden within the quirky well-worn 1950s tract home that sat there neglected on the site… a gem with great potential for transformation. That's what excites us about remodels. The challenge of reinvention, embracing the old, and envisioning something completely new.
Paul and Maggie share our love, appreciation, and passion for modern design. Paul is a retired art history professor, and Maggie is a former marketing executive. They held more than their own with our exploration of design and aesthetics. We worked closely to create their vision for their home as a contemporary art piece and the place they want to be for the latter part of their lives.
The primary challenge of their remodel transformation was to find a way to work within the limiting constraints of the existing structure. After much soul-searching, we were able to solve the intricate puzzle of blending their desires with these restrictions in a way that feels completely natural. Paul and Maggie love their new home. We consider this the true sign of our design success… and this inspired transformation!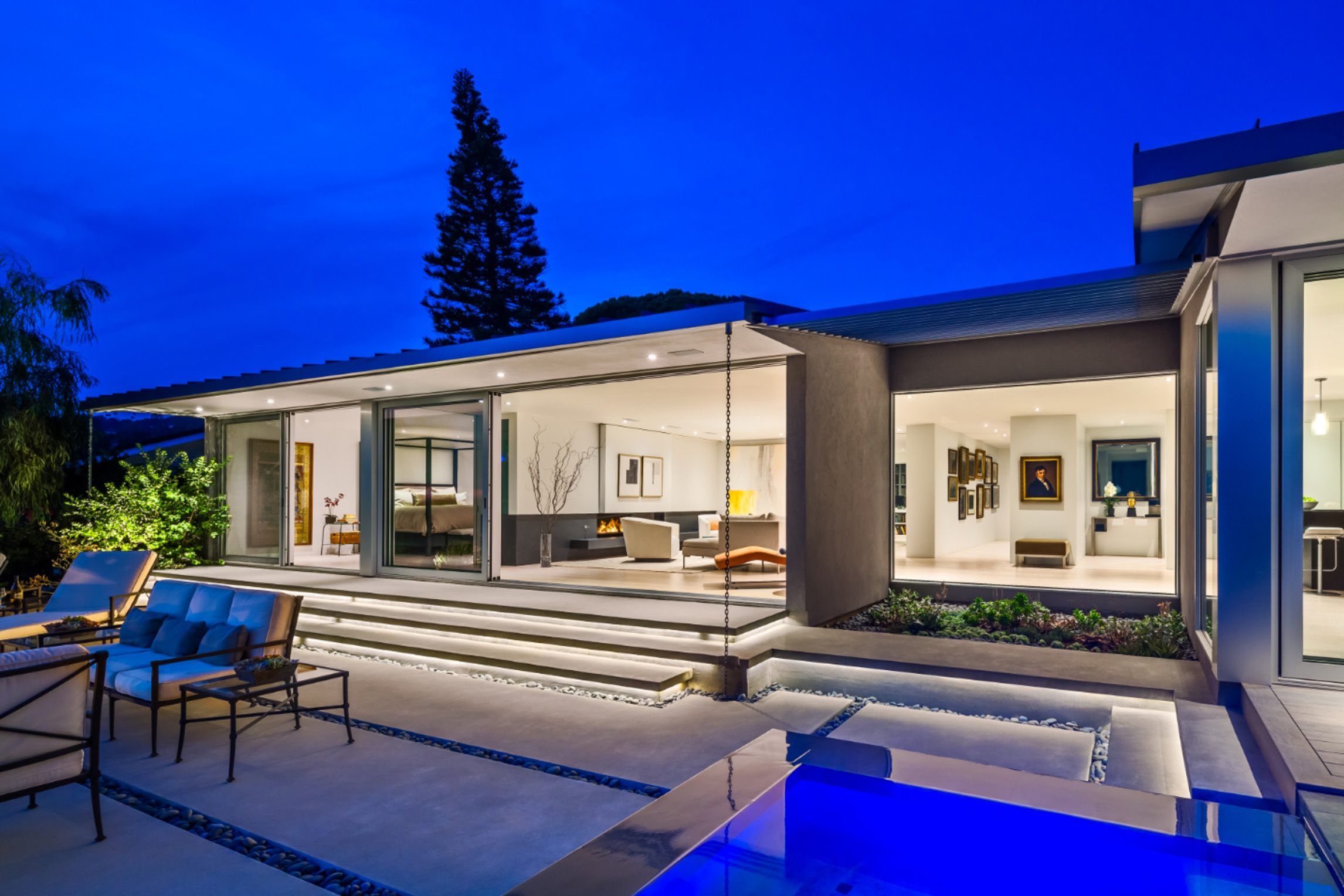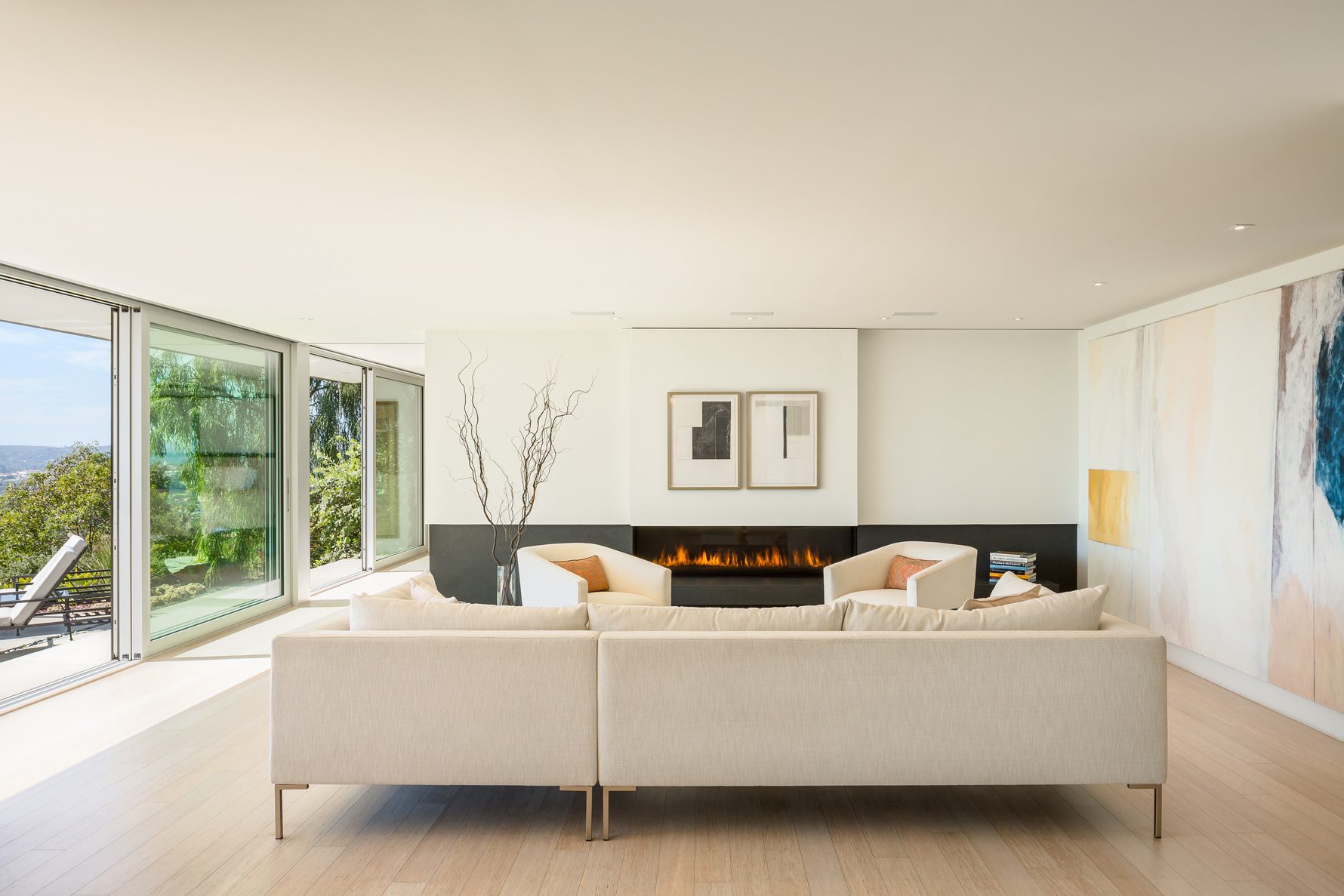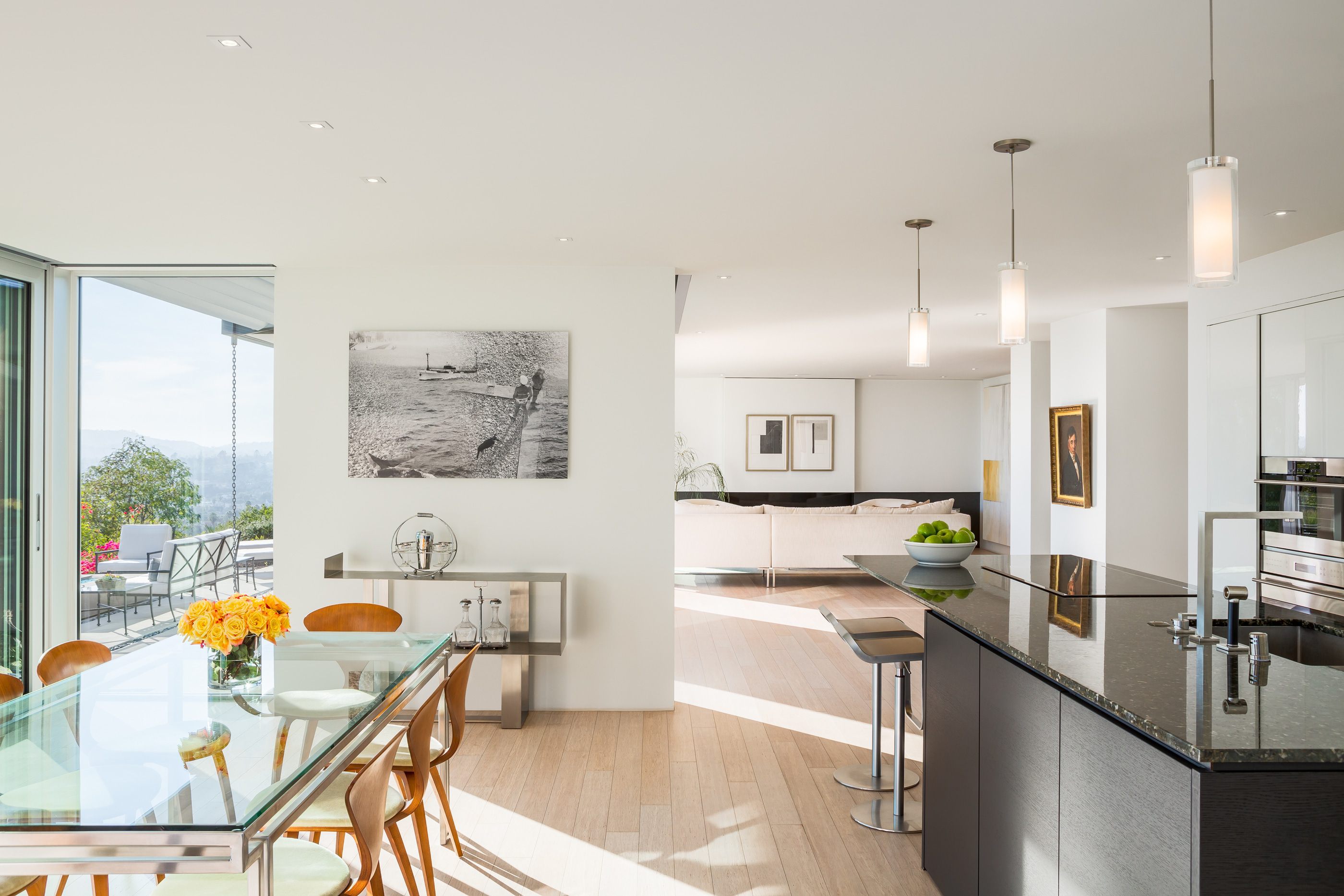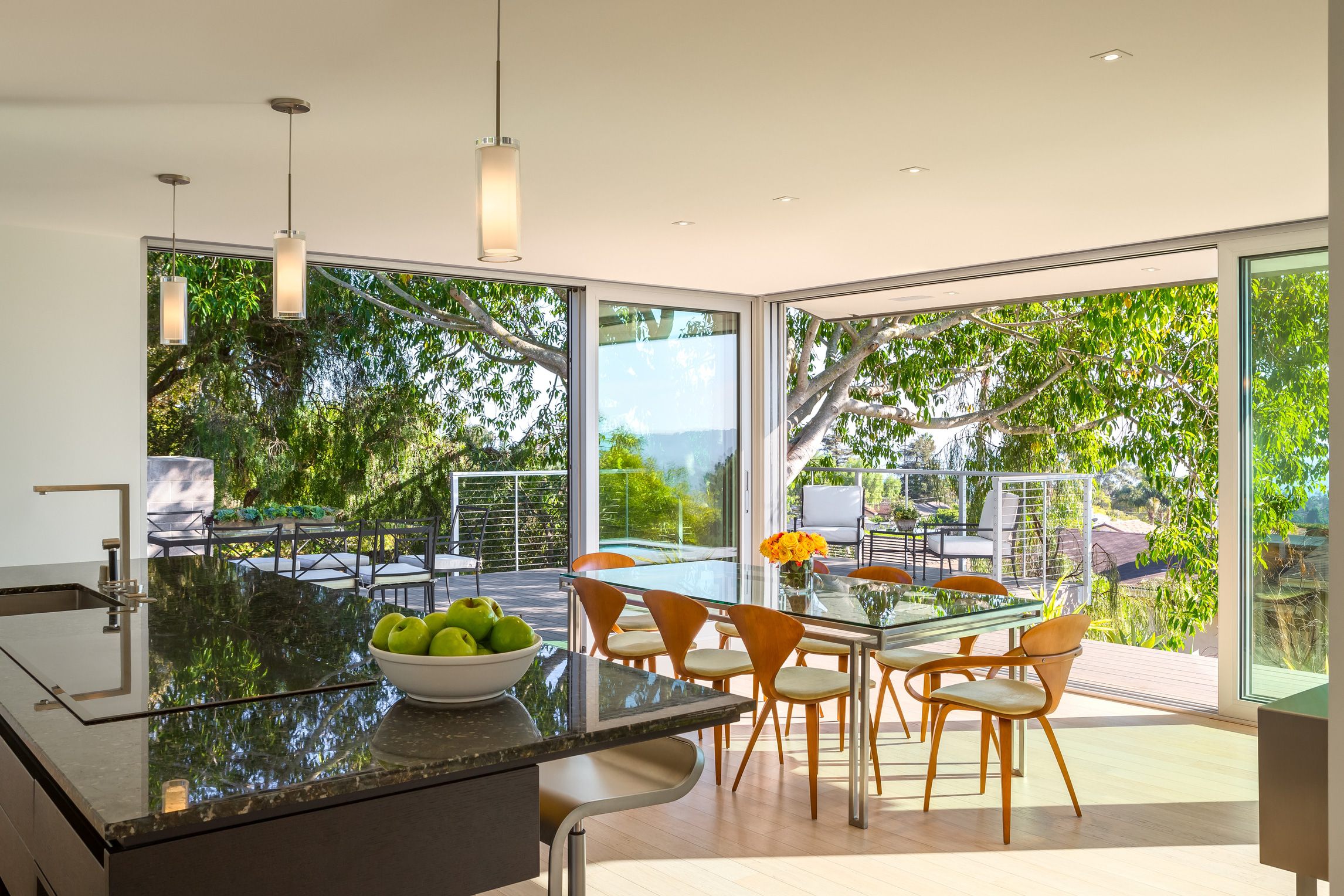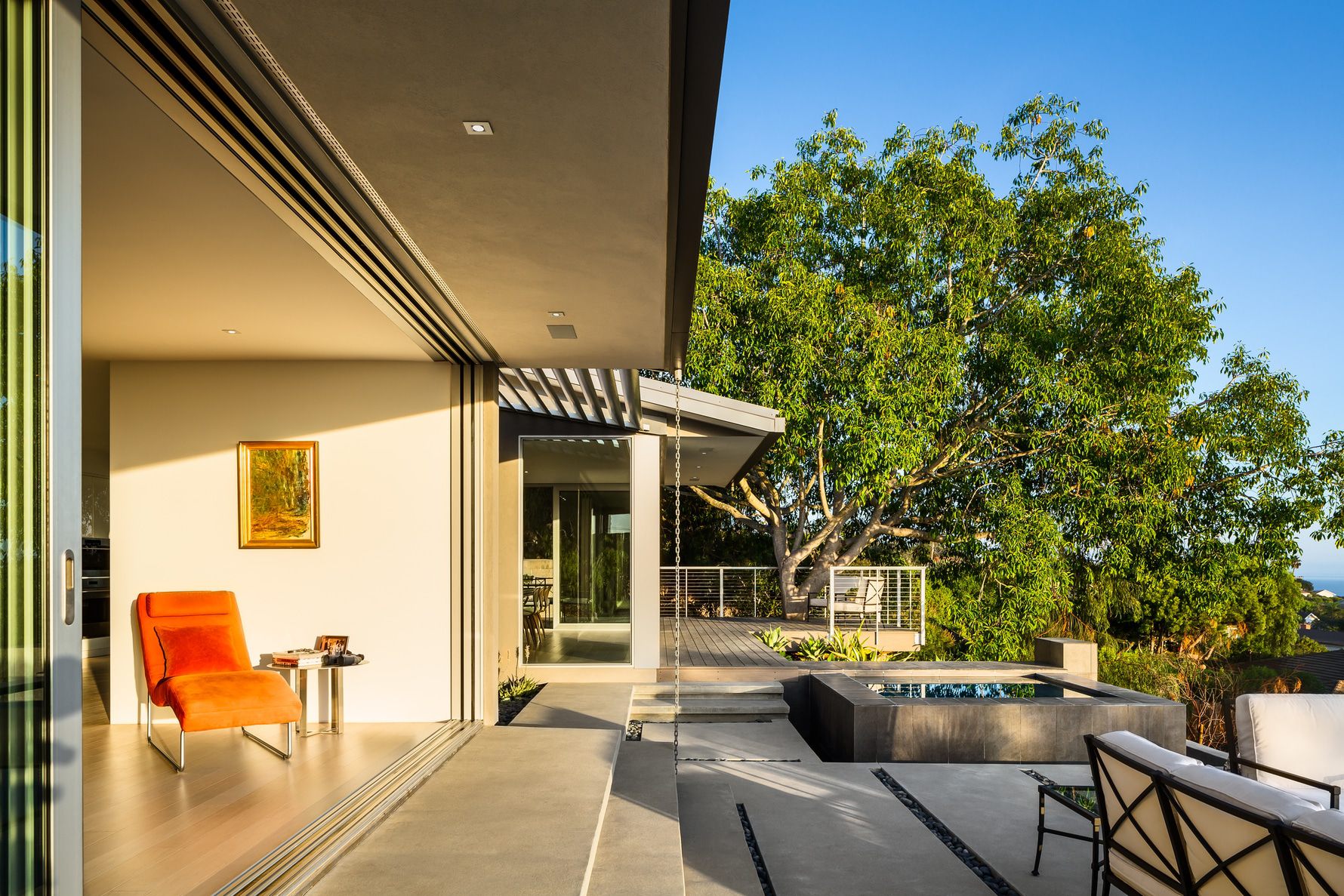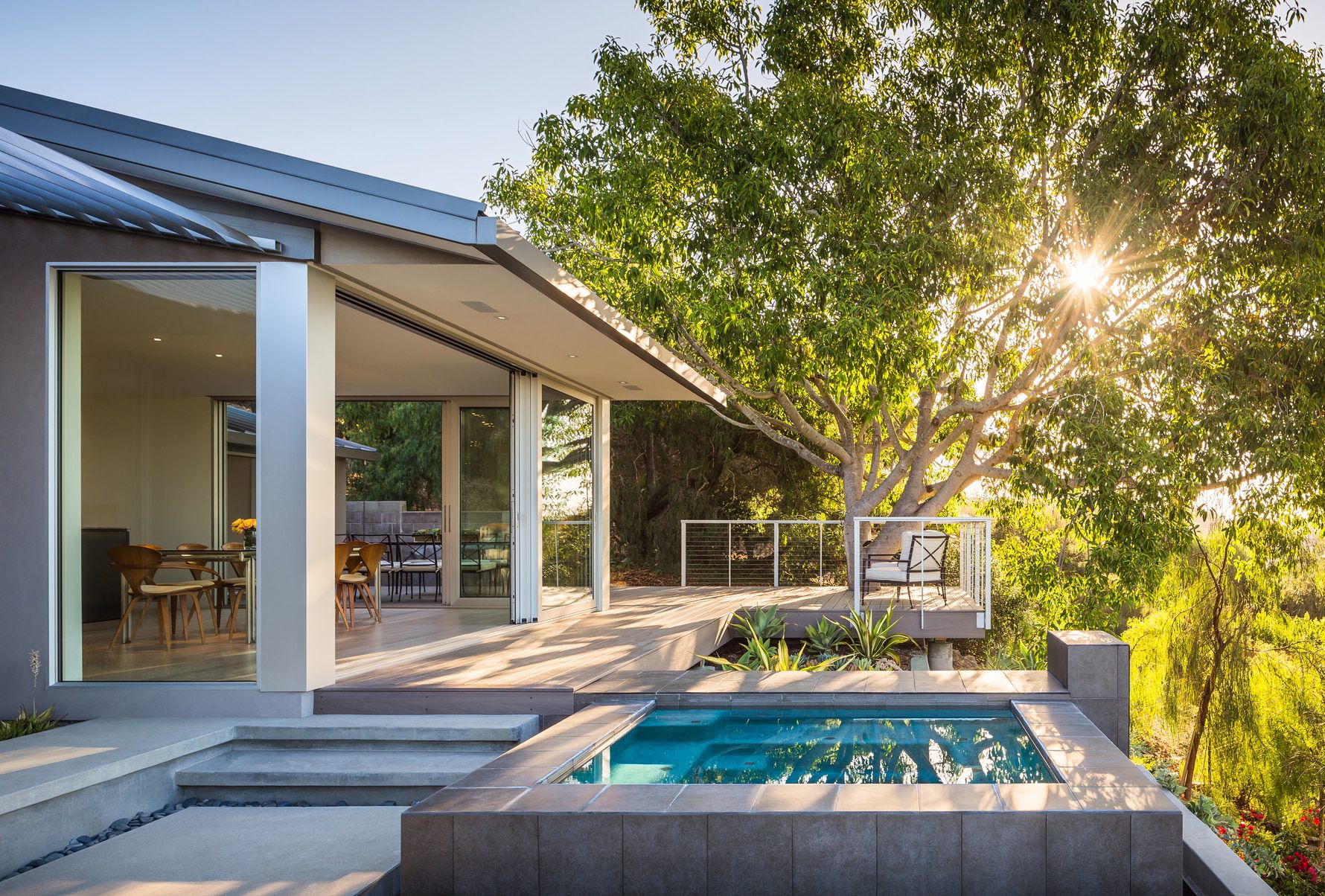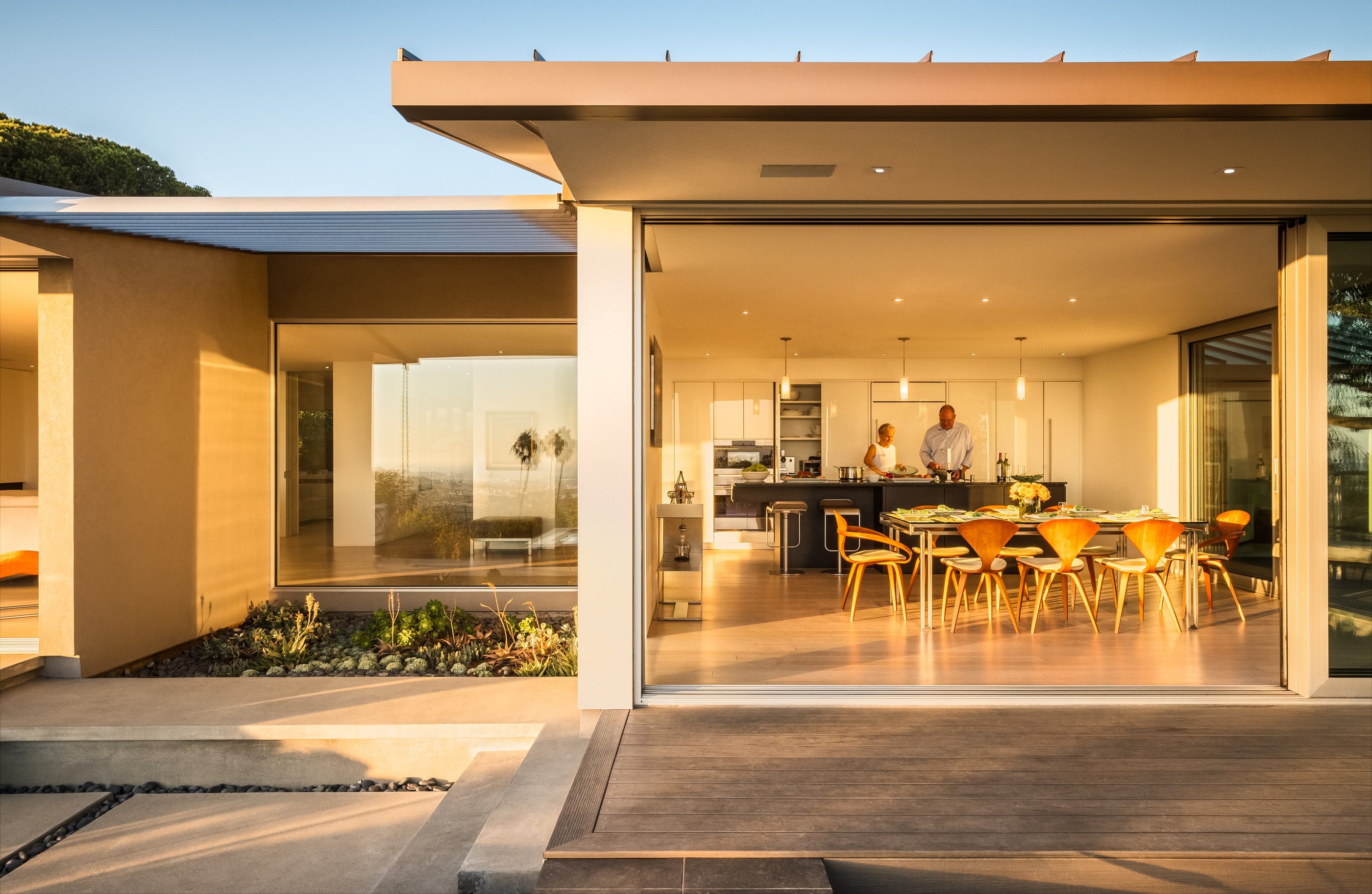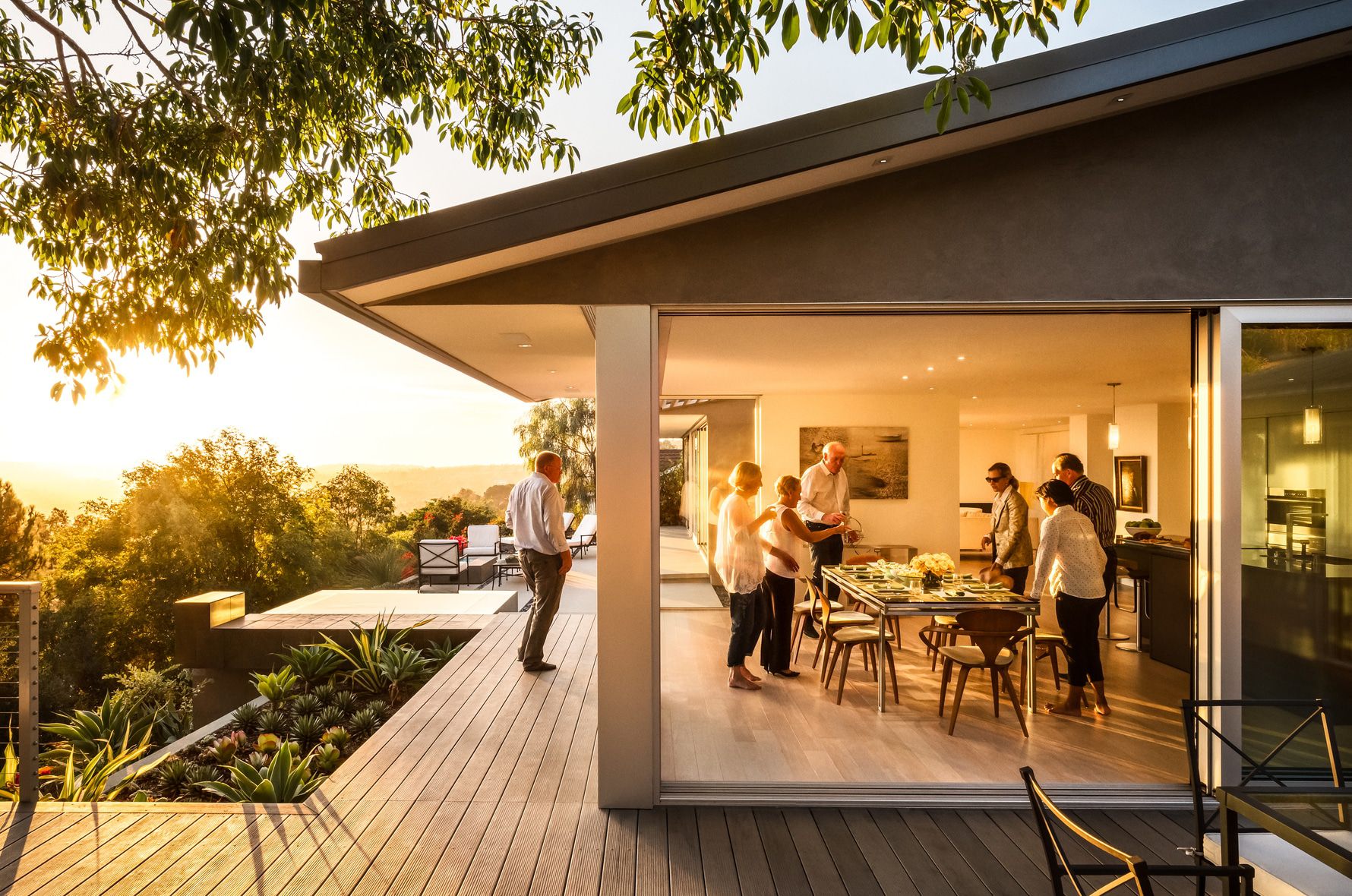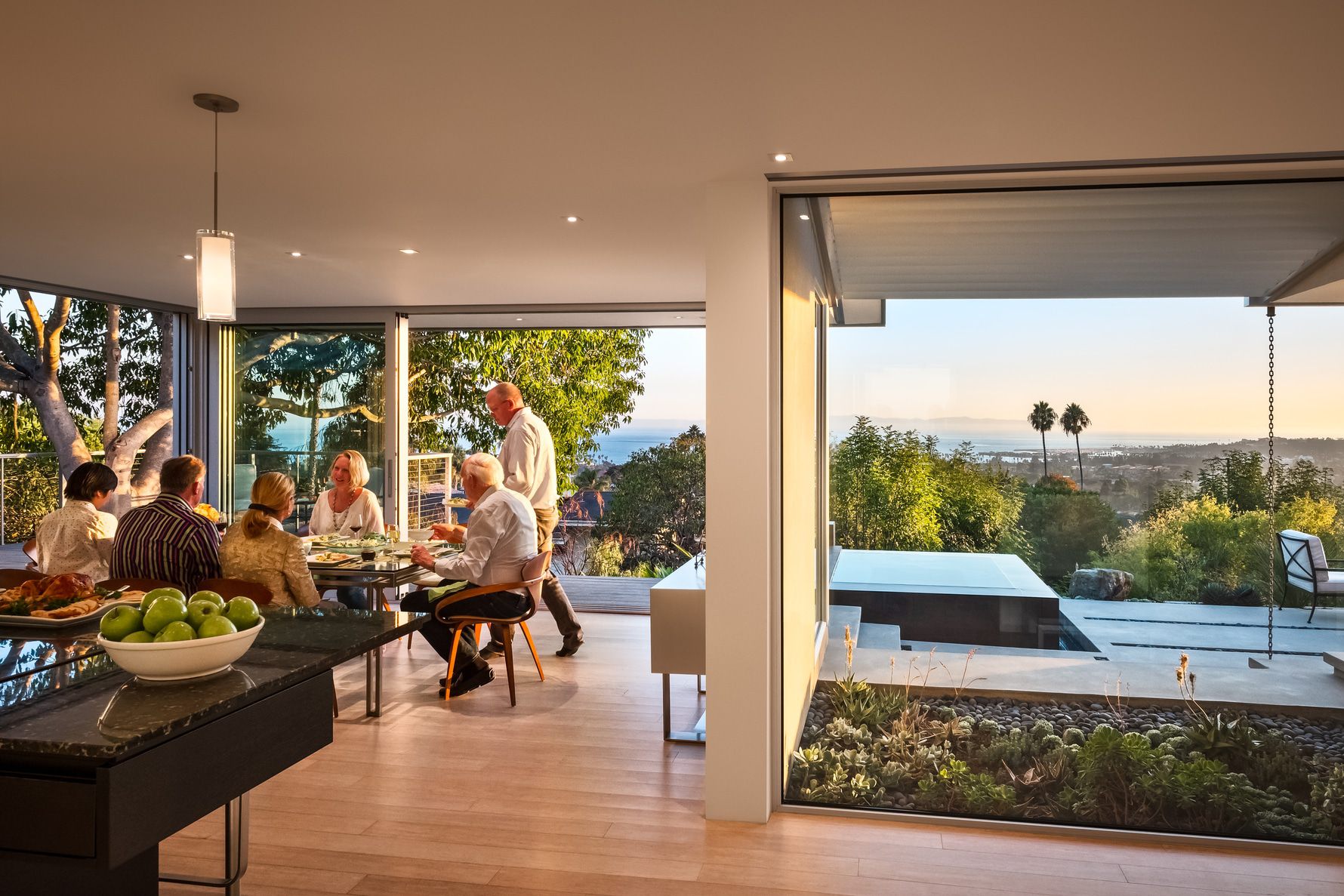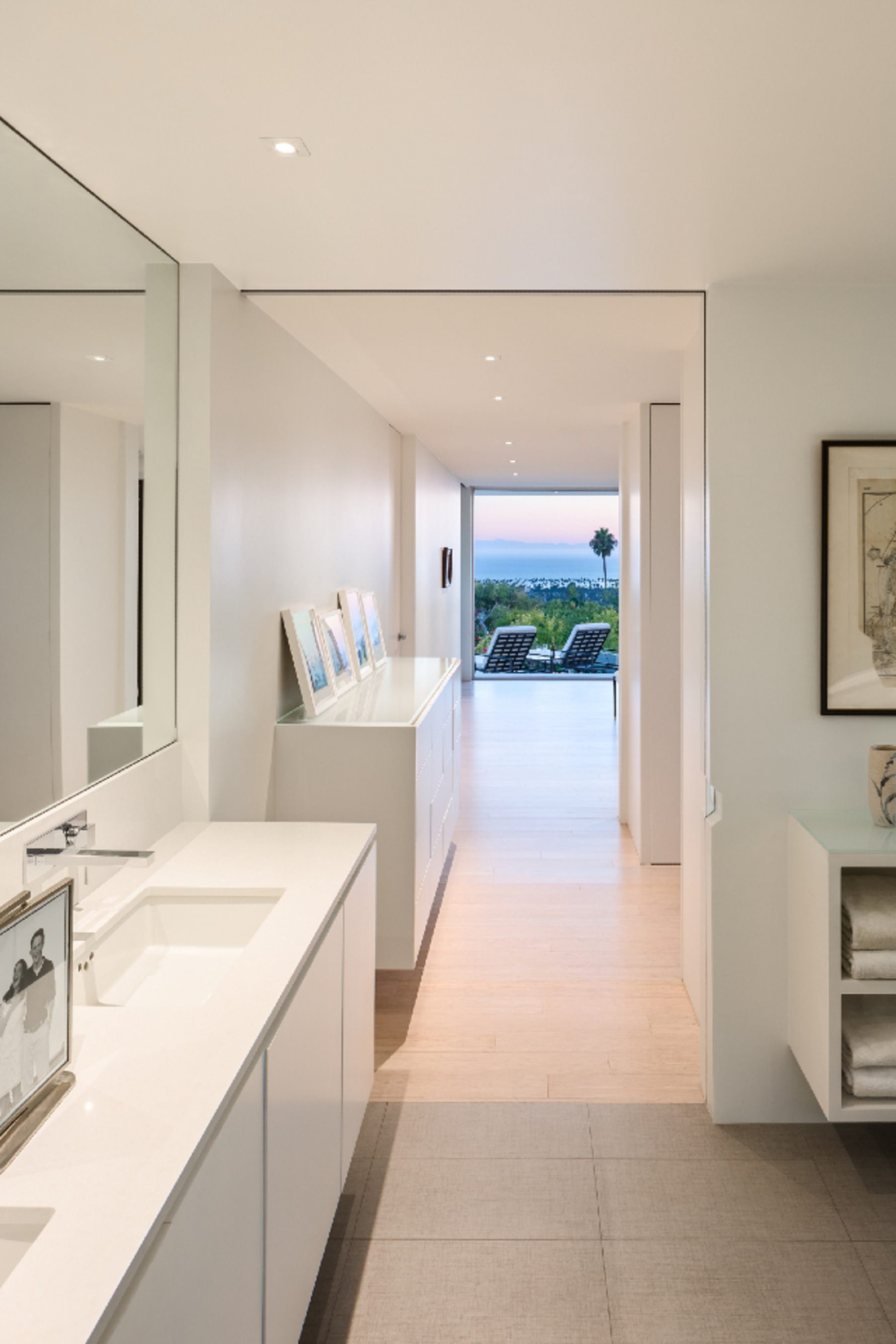 We hired NMA to design our 1951 California ranch house in Santa Barbara with a spectacular view of the Pacific and Channel Islands. They could not have been more sensitive to the site, spaces, and materials. They also could not have been more professional in every aspect of the project. A sheer delight to work with. And the end product is everything and more that we could have hoped for.

Paul and Maggie

Homeowners