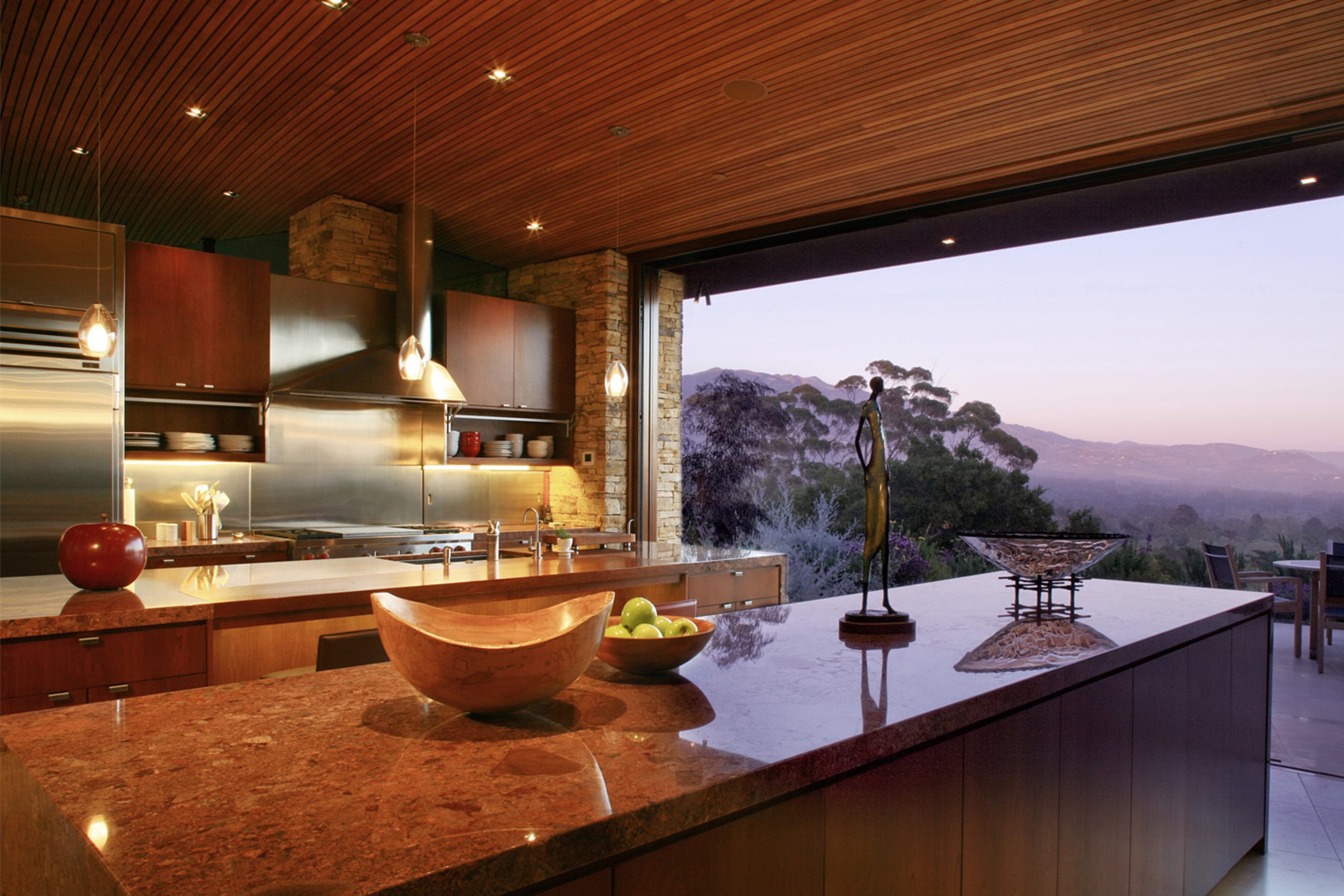 Modern Homes
Sycamore Residence
Our clients came to us with a challenging problem to solve: they had recently purchased their beautiful Santa Barbara property overlooking views of the Los Padres mountains, the Montecito foothills, and the Pacific coastline beyond. Unfortunately, however, the natural features of their land had been completely bulldozed away by the previous owner. As a result, their property was essentially a blank slate. We were definitely up for the challenge of helping them restore their sense of place.
We find the restorative process to be meaningful rather than daunting. It's our opportunity to make things right again. Working closely with our clients and their landscape architect, we created a contemporary home design that flows with the natural contours of the land and literally reaches out to embrace the restored landscape. The living spaces radiate about a broad, gentle curve to take best advantage their site features and views.
A bent and spaced interior wood ceiling flows above the radial building form providing warmth and continuity between living spaces, as well as, excellent acoustics. We chose natural building materials for their inherent beauty and suitability for the harsh coastal foothill environment. Rugged native sandstone, integrally colored plaster, copper, stained cedar siding, cherry wood cabinetry, and honed granite comprise a palette of materials with a quiet elegance and tranquility.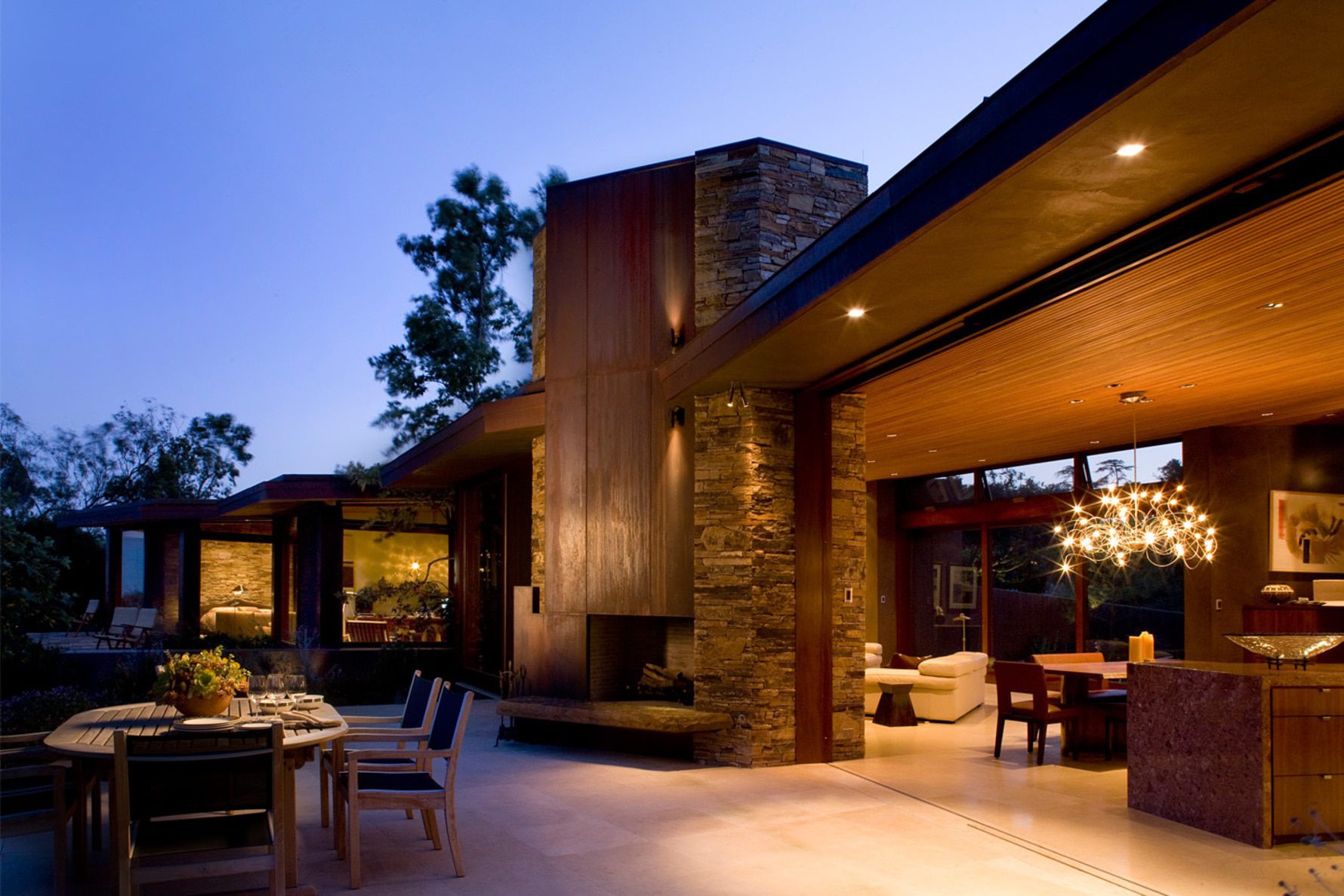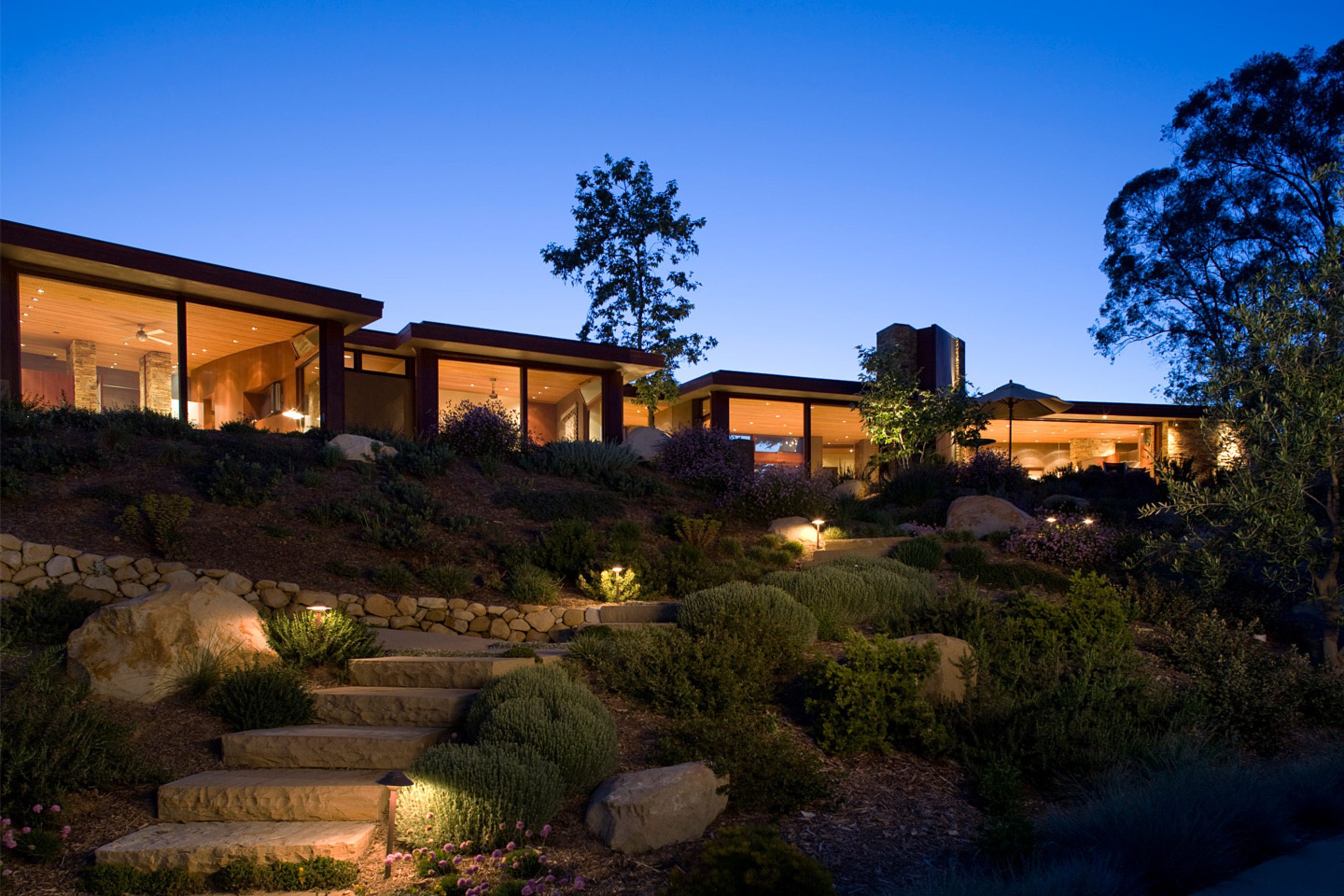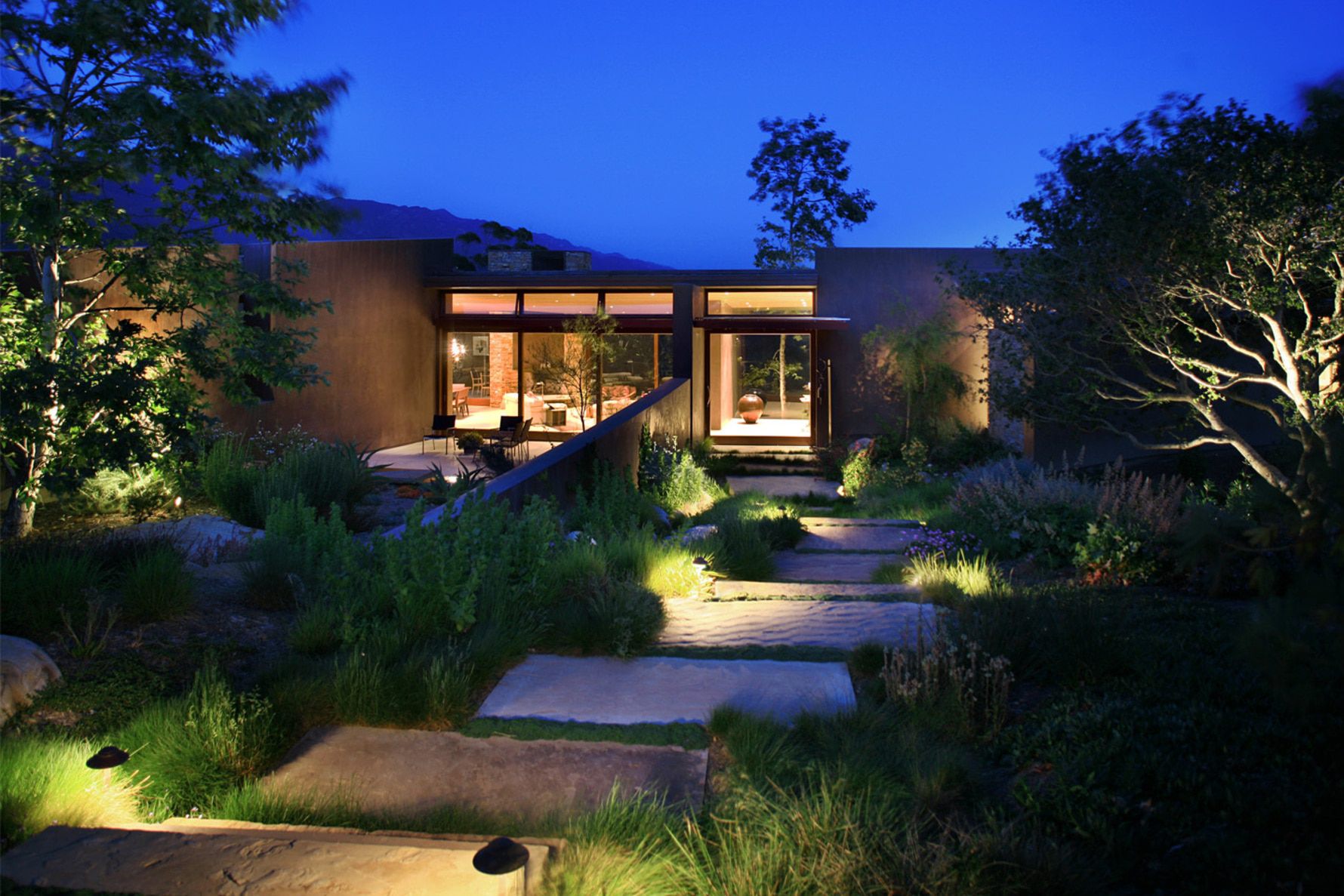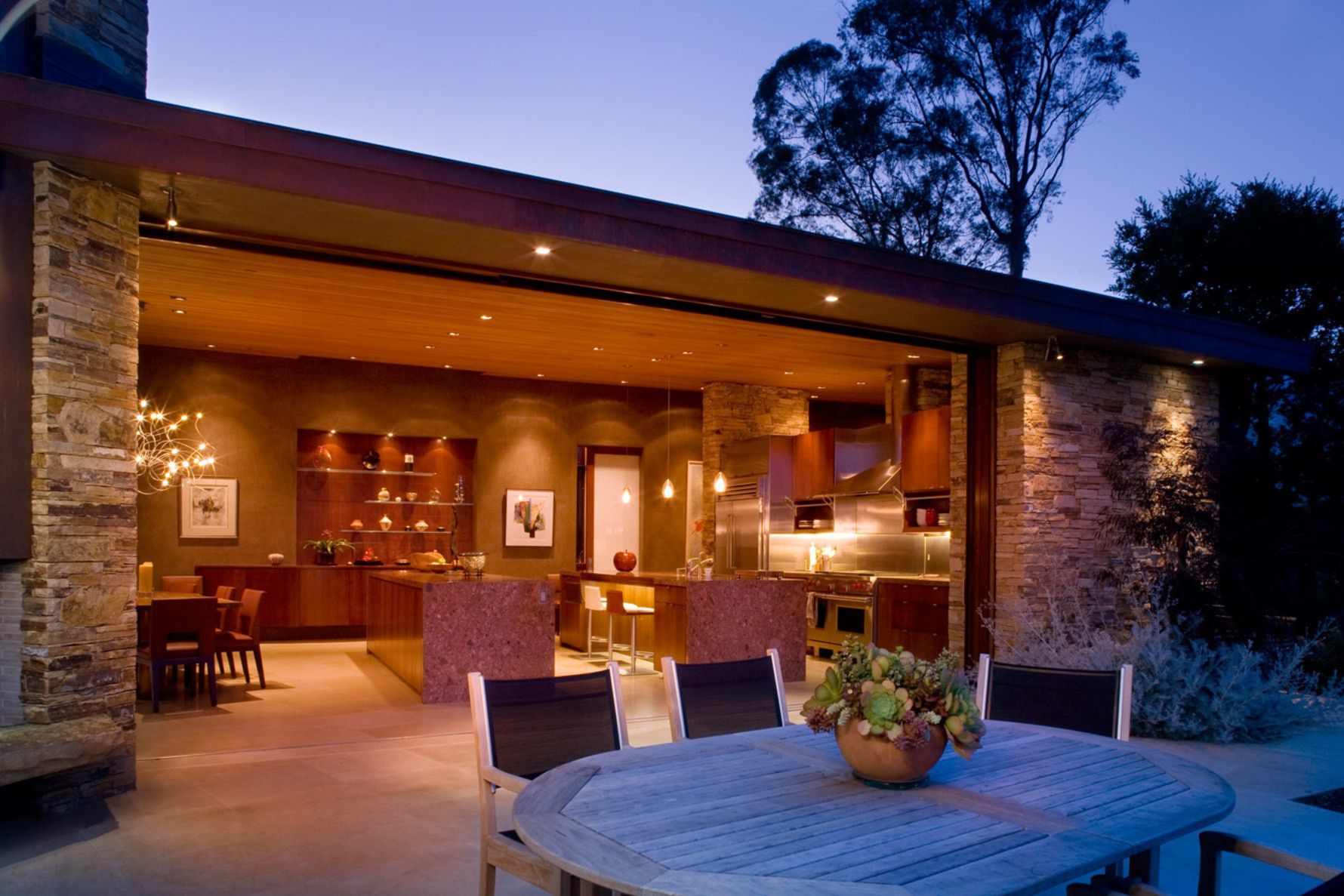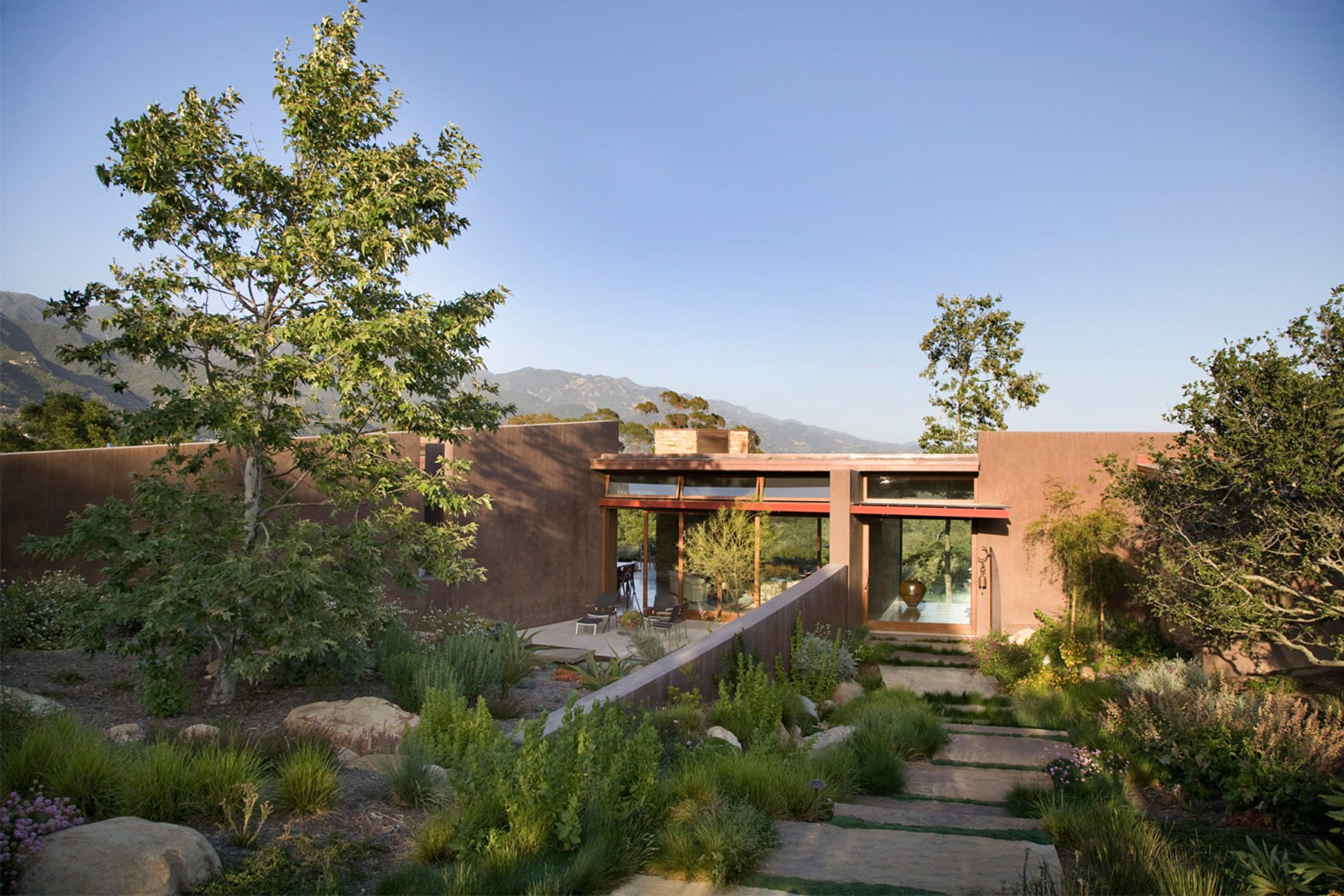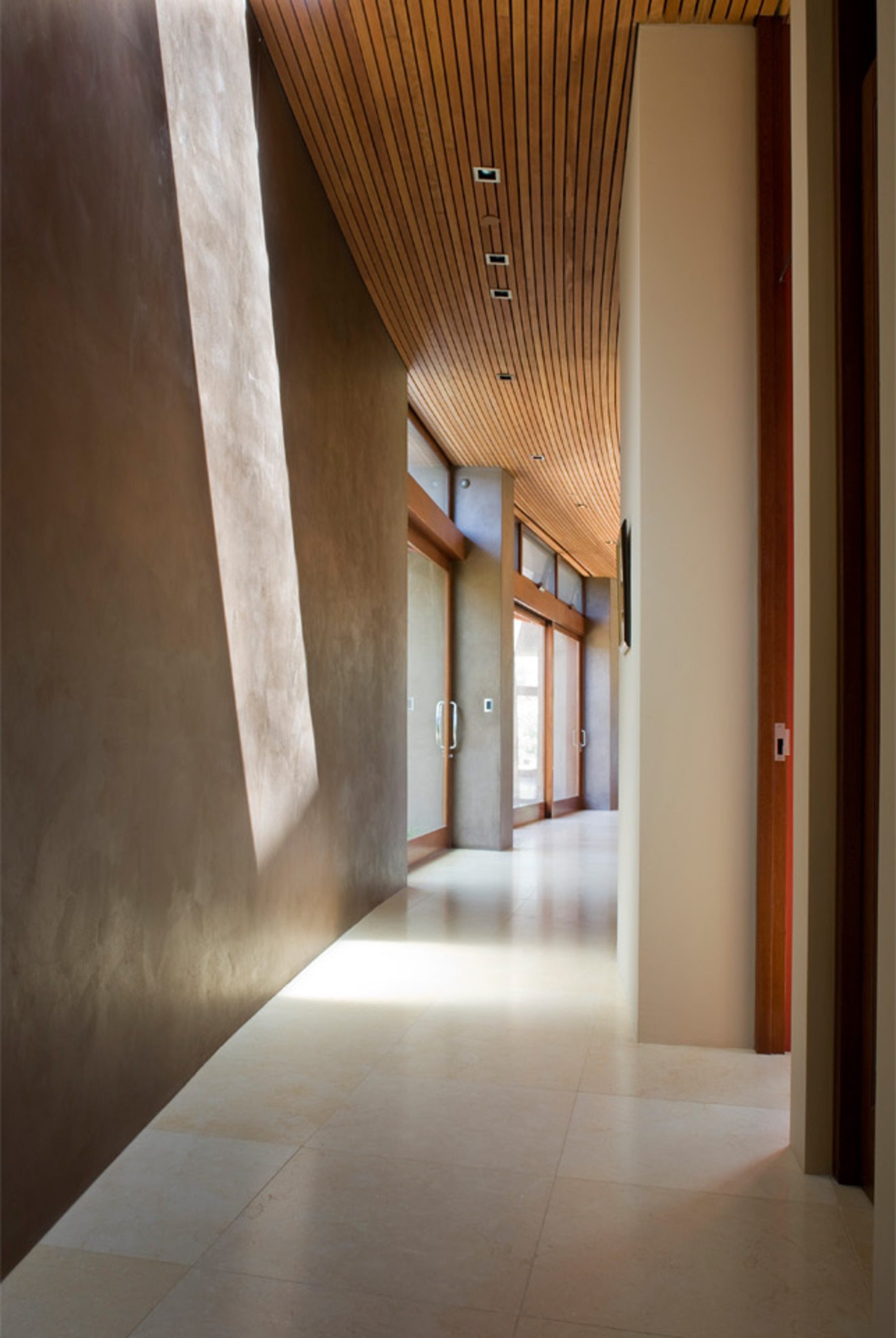 We wanted to feel connected to the land, to have the indoors and out of doors be one.

Homeowner