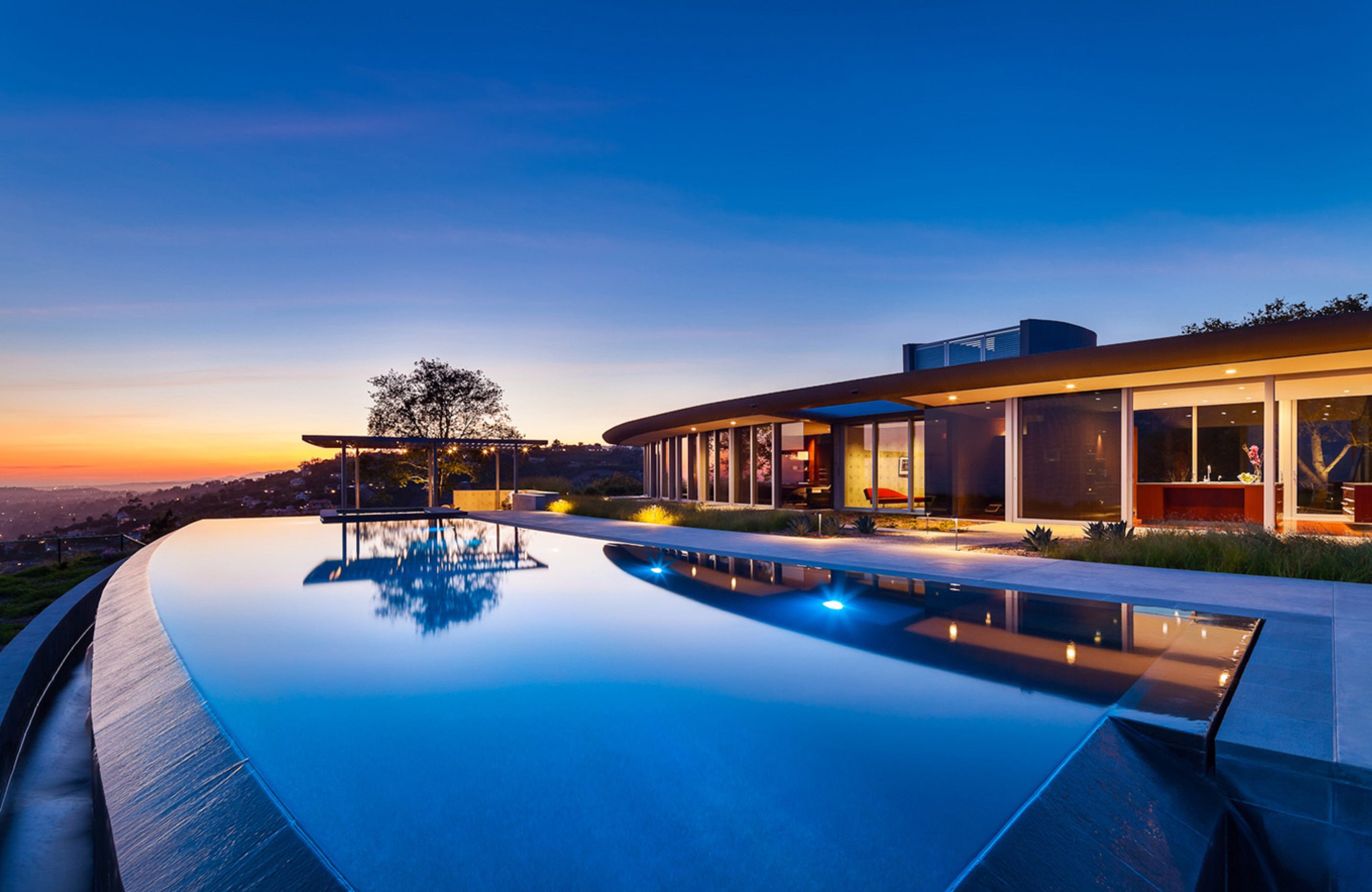 Modern Homes
Kurth Residence
One of our roles as architects is to help our clients explore new ideas and open their way of thinking. However, every so often, our role is reversed and we have a client that comes to us with an idea that pushes us outside of our comfort zone. Paul and Karen Kurth came to us with an idea for their new Santa Barbara home that was quite unlike anything we had ever done before: a contemporary concrete and glass home to capture the 360° panoramic views of their dramatic hilltop site.
Our design solution for their home evolved as a simple sweeping curved building form in direct response to the panoramic Santa Barbara city and the Pacific Ocean views to the south and the Los Padres mountain views to the north. Exposed cast-in-place concrete structural walls support a broad metal-clad roof in the shape of a floating wing. Although the form followed function, the metaphor of a wing perched high upon the hillside overlooking the city and ocean felt very fitting to us all!
One of our strongest concerns that also took us out of our comfort zone with this project was the idea of sustainability… how to make what is essentially a glass house comfortable and energy efficient? Throughout the design process, we paid careful attention to the details with this concern in mind. We were able to integrate key design features to ensure the home is sustainable and comfortable for living. For instance, the 7-foot extended roof overhangs are very specifically sized for the seasonal sun angles… to keep the high summer sun heat out, but let the low winter sun warmth in. This home exceeded the California Energy Compliance standards by 49% at the time of its completion. We are very proud that we were able to create a one-of-a-kind contemporary glass house design that is also a very energy-efficient, livable home environment for Paul and Karen.
We're always up for taking on new ideas and reinventing the wheel. Each client brings us their specific design challenges with new problems to solve. That's what we love about the art of design and what we do. That's what keeps us motivated.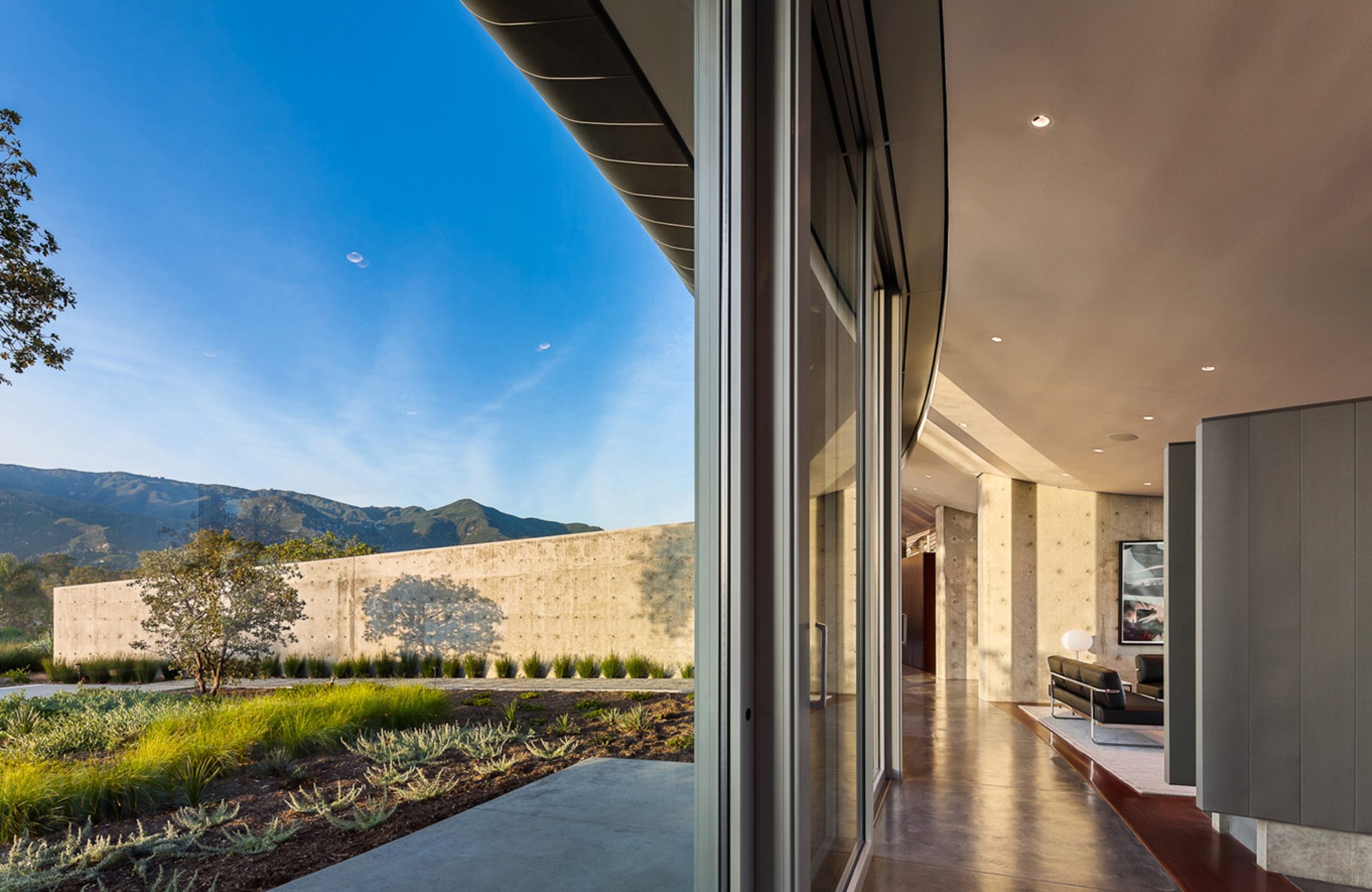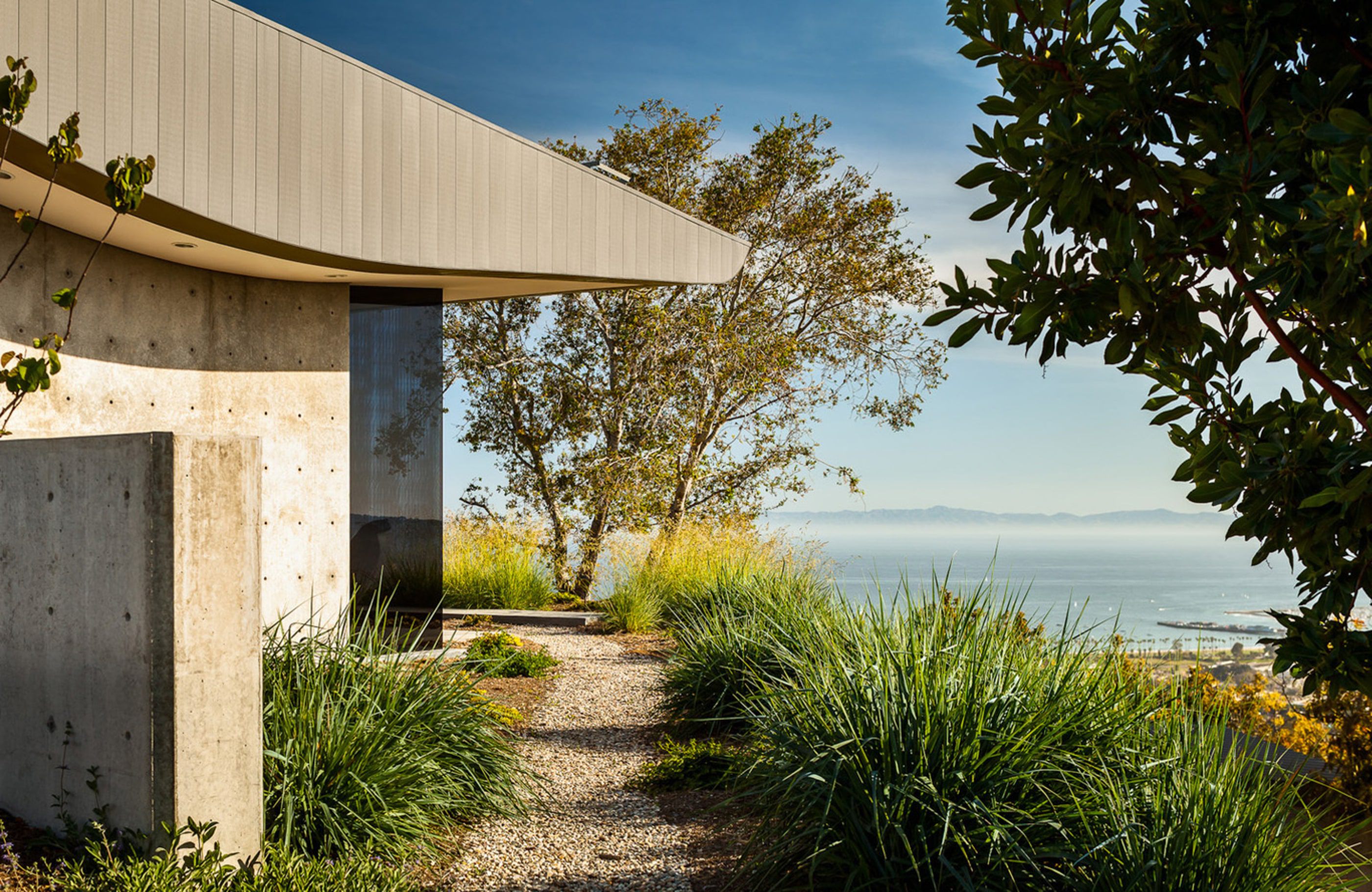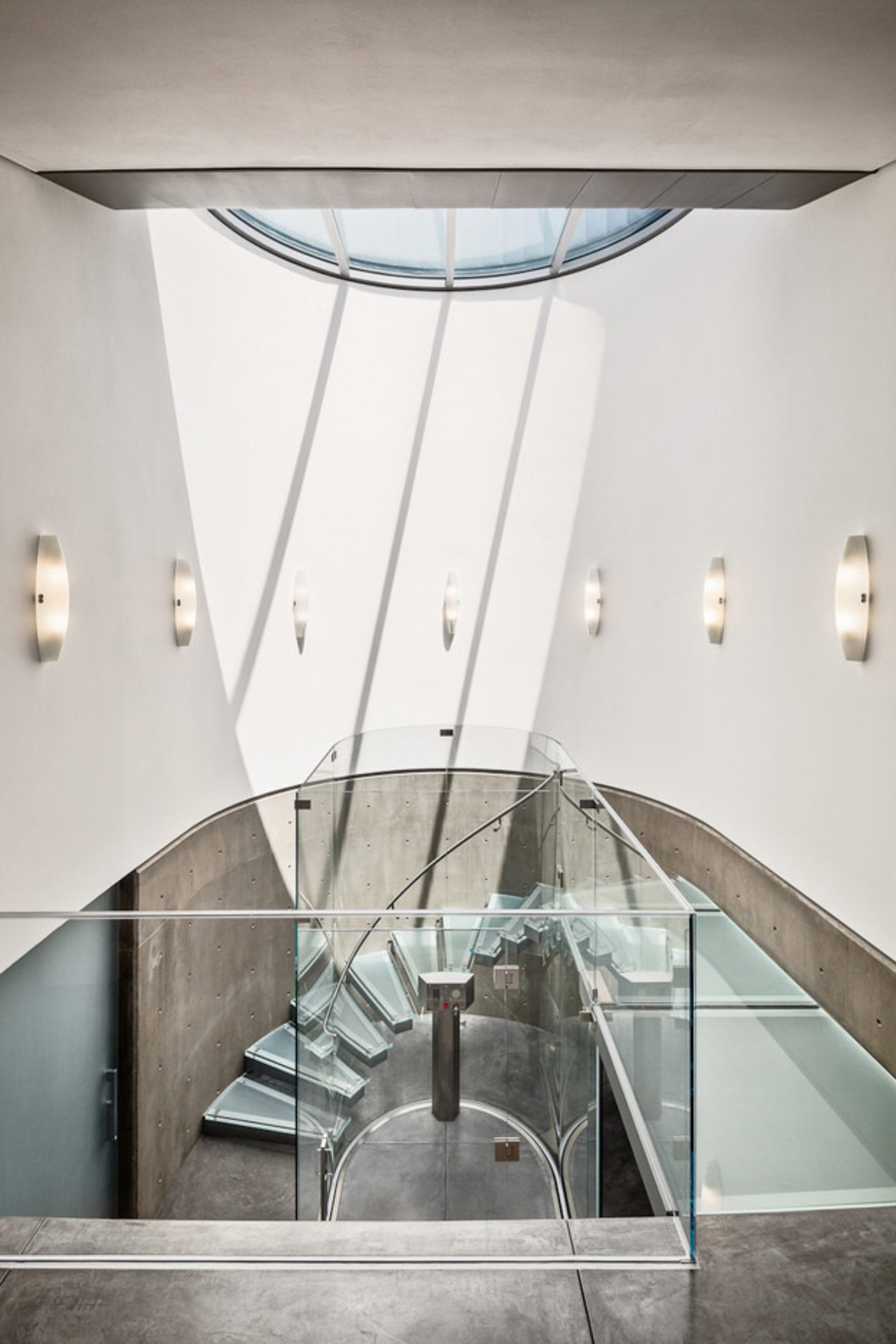 After investing time with another local firm we turned to NMA to take us in a different creative direction. With their thoughtful and innovative planning they created a concept that delivered on our desire for a new contemporary home. The NMA team carefully evaluated each step of the planning and design process and it was such an enjoyable experience to watch our project unfold from initial concept to a spectacular finished home. We greatly admire and appreciate the team's creative vision, careful thought and absolute professionalism. They are a dream team that gave us the most incredible dream home!!

Paul and Karen Kurth

Homeowners