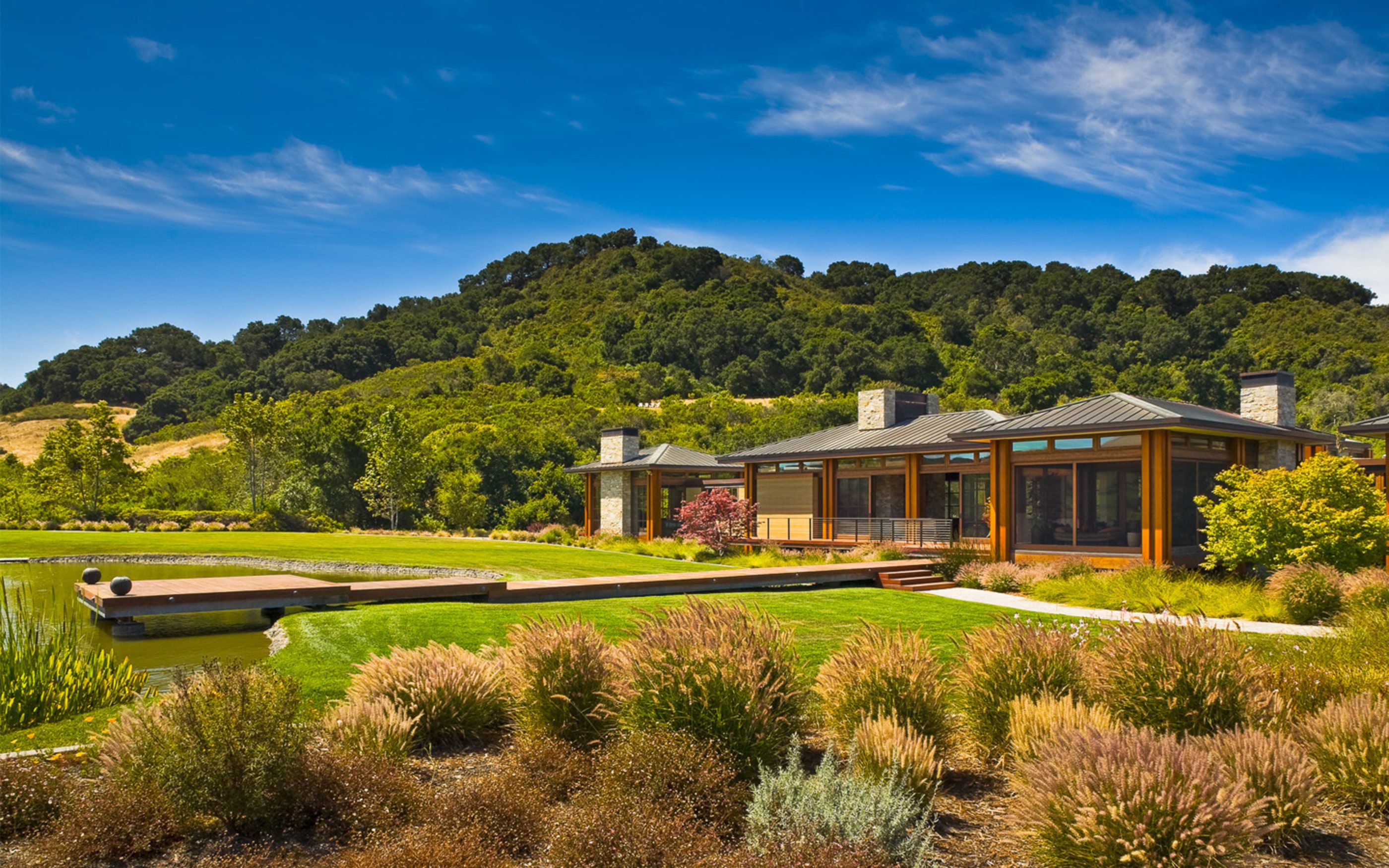 Modern Homes
Eckford Residence
Our clients, Jim and Carlen Eckford, reached out to us with their desire to create their "modern zenagraian" vision of their new rural home and barn... a tranquil place for modern rural living and retreat. They also wanted to engage and restore their picturesque property, which is surrounded by a native stream habitat with a seasonal creek and natural floodplain.
We designed their home to work symbiotically with their environment opening seamlessly onto the creek habitat and beautiful distant mountain views of their quiet rural site. The structure is suspended above the ground on piles to minimize the impact on the natural site and to afford the free flow of the natural drainage patterns during seasonal flooding. The landscape design includes extensive restoration of the surrounding riparian creek habitat with native planting to further blend with the natural surroundings. The project is intentionally designed with a light footprint.
Copper pavilion roofs with high windows define the living spaces and provide sun shading, abundant natural daylighting, and ventilation. Natural weathering materials of native cut stone, copper, and western red cedar are tailored to Jim and Carlen's vision of a unique and distinctive modern design style. Located across a bridge is a large barn. The barn exterior reflects the area's rural character juxtaposed with a contemporary interior design that includes a wood shop, machine shop, and space for their automobile collection.
We enjoy working with our clients to help them create their own vision for their home and find their true sense of place. That's most rewarding to us.