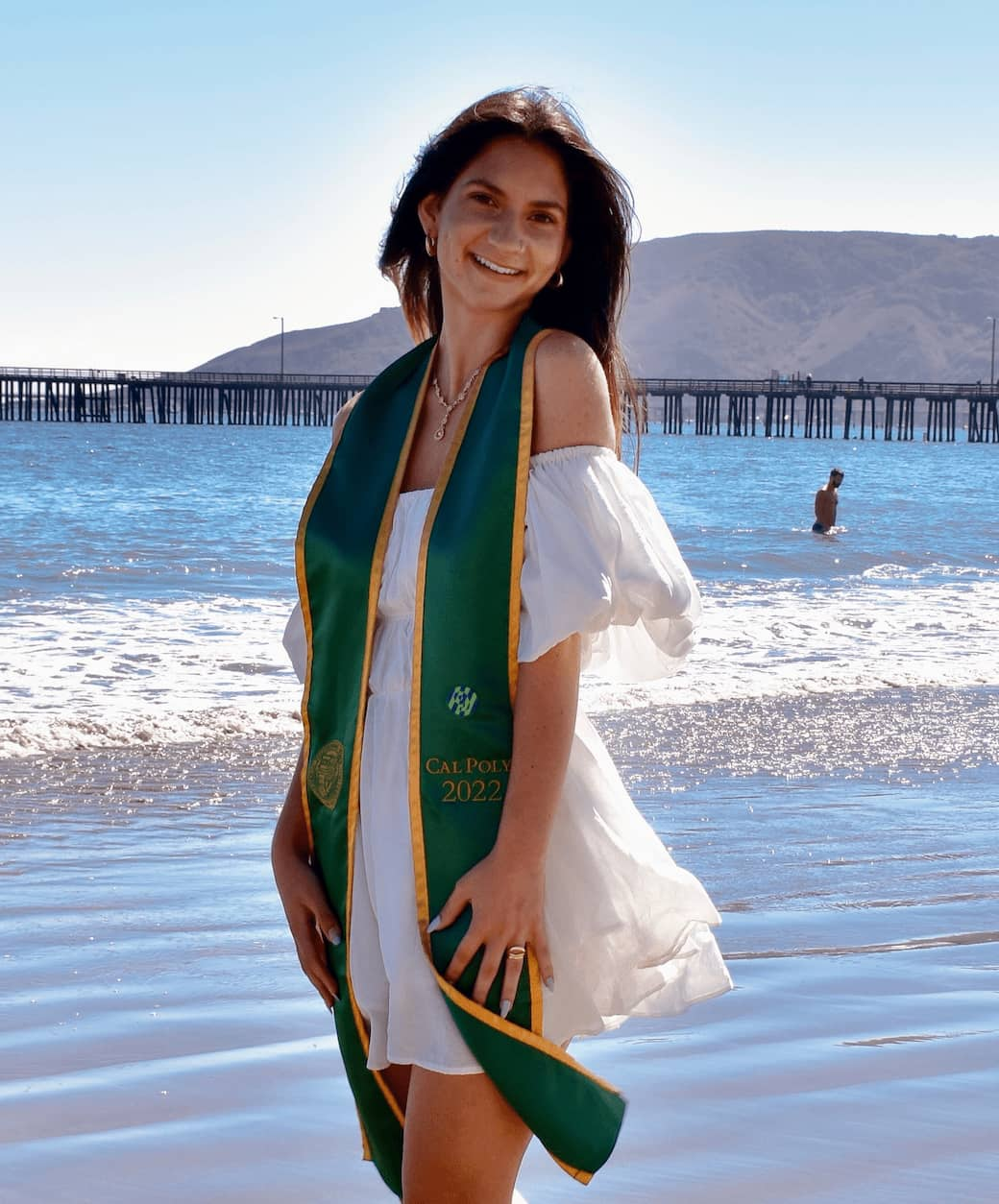 Sophia Clementi
Education
California Polytechnic State University, San Luis Obispo, 2022
Bachelor of Architecture
With NMA Since
August 2022
My Life
I was born in Santa Barbara and was fortunate enough to live here for the first twenty years of my life, with my parents and four older siblings. From a young age, I knew I wanted to be an architect. My early exposure to the tools of architectural representation really prepared me to visually communicate my ideas during my time at Cal Poly. I found that I was able to spend less time tinkering with programs and more time engaging with design, which allowed me to explore my priorities as a designer. With a passion for natural contexts and for people, I am so excited to reinforce these values through my work with NMA, back in Santa Barbara where it all began.
My Inspiration
Even though there are no architects in my family, we are all very creative and artistic people. I attribute my love for nature to my mother. I believe architecture is around us at every moment, so I always take inspiration from my surroundings: the people, the nature, and the built environment.
Favorite Memory
Getting to experience New York City for the first time with my thesis studio is easily one of my favorite memories.
< Back to People