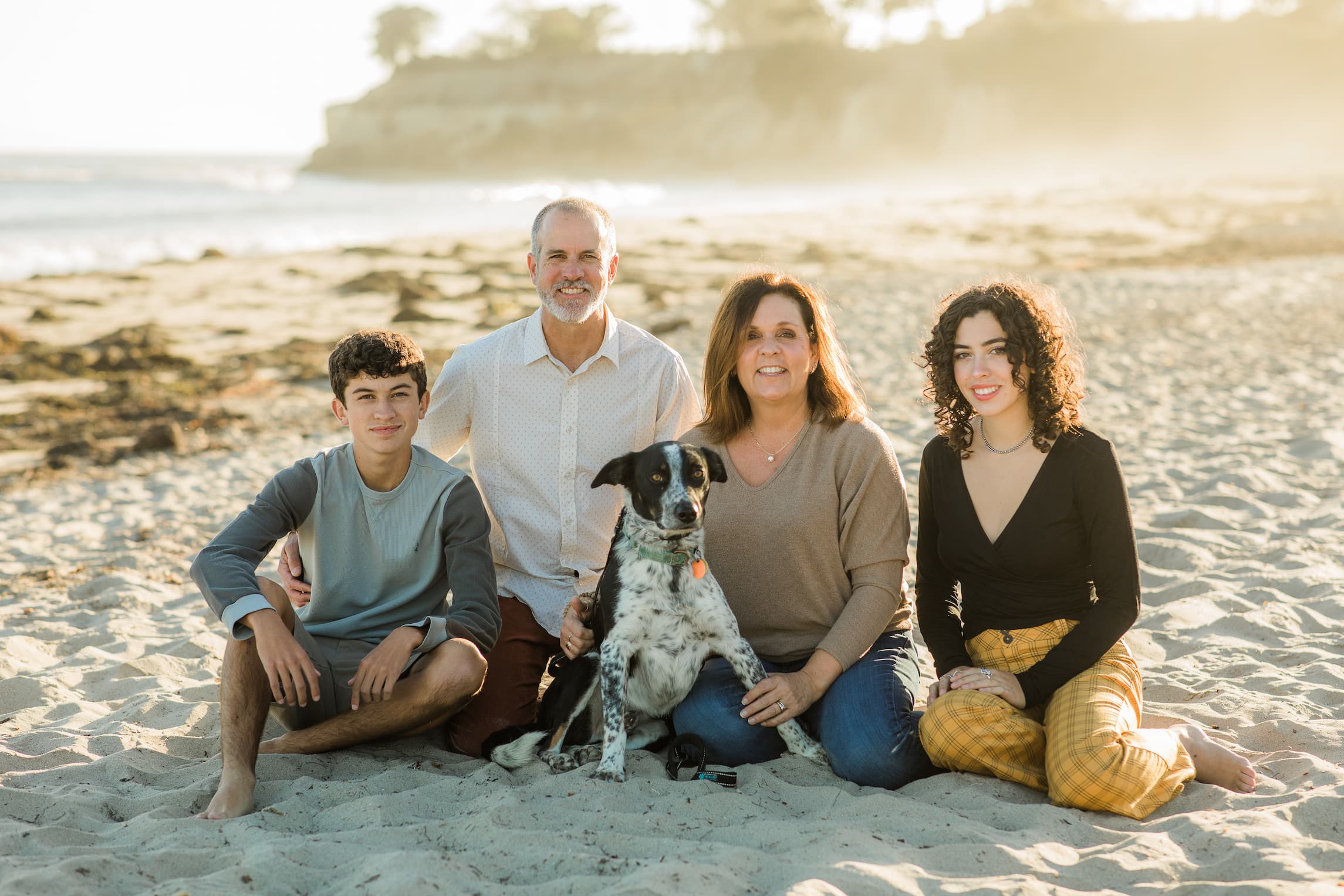 < Back to People
Mary Andrulaitis
Partner
Architect, State of California - License No. C25538
Active member of the American Institute of Architects
Director at Large for the AIA Santa Barbara Chapter, 2003
Sandyland Protective Association's Architectural & Landscaping Review Committee Chair since 2008
Education
University of Notre Dame, 1990
5-year Bachelor of Architecture, Dean's Honor List
University of Notre Dame Rome Studies Program, 1987-1988
Ray Stuermer Memorial Award for Excellence in Design, 1989
With NMA Since
I became a Partner in July of 2003, though I've worked alongside Dave since 1990 when we were in a little office on lower State Street in Santa Barbara - back when there were stoplights on the 101 freeway. After almost 30 years in Carpinteria, I'm enjoying our new downtown Santa Barbara location so close to home. In addition to architectural design and management of our talented staff and multi-faceted projects, I oversee the company finances and manage human resources.
My Life
I was born in a rural, one-traffic-light community in Upstate New York. My six siblings and I were raised on 115 acres of rolling farmland originally owned by our Irish-born great-great grandparents, bordering the Seneca River/New York State Barge Canal. At age 17 I left home for the first time to spend my college years in the mid-west, including a full year of studies in Rome, Italy and extensive travel throughout Europe. During college I also spent a summer in Dallas, Texas on an intern-scholarship with RTKL Associates in preparation for my 5th year thesis. With graduation approaching, I settled on residing in Santa Barbara primarily in my quest for a warmer, more temperate climate. My Architect-husband, Joe, and I met, married, and bought our first home in 2001. We gained some valuable perspective during a major remodel and addition in 2011. Aside from running the practice, my energy is focused on our children, Eden and Bode. We have discovered that we love traveling as a family, and we value the opportunity to expose the kids to new experiences and cultures, so we are constantly making plans for future travel to new and exotic destinations before they officially fly the coop.
My Inspiration
Hands-down, my children are my biggest source of consistent, daily inspiration. Being their mom has been the ultimate job and I feel fortunate my family has afforded me the ability to find the infamous "balance" to continue to pursue my own professional interests and aspirations. I'm sure in the chaos I've also honed my time management and multi-tasking skills, too. As I attempt to teach my children about life, they continually teach me what life is all about in return. I am also inspired by the beauty and power of nature and the environment around us. At a very young age I gained an appreciation and respect for Mother Nature with exposure to some very harsh seasons. I have found that this respect has woven it's way into my work and life and feel so fortunate to live in a city that offers so much in the way of outdoor activities and professional opportunities - along with constant reminders about the volatility and unpredictability that comes along with it.
Favorite Memory
Without a doubt the best advice I received at the end of my college career was to settle in a place that brought me happiness – the "perfect job" would follow. At age 22, just a couple of months after college graduation, I purchased my first car - a blue '88 Chevy S-10 pick-up truck with a faded camper shell. After taking a week to learn to drive a stick shift and with all of my belongings in the back end, I set out on a solo cross-country journey, destination... Santa Barbara. Armed with a college degree, a stack of resumés, and a roll of quarters given to me by my grandmother so I would call home, I set off on what would be, and begin, the biggest adventure of my lifetime. It was my first opportunity to travel across the US, visiting friends and family along the way. It was also the first time I experienced true, unadulterated independence. That road trip has led to so much fulfillment and joy in my life. The adventure continues, as do the memories.