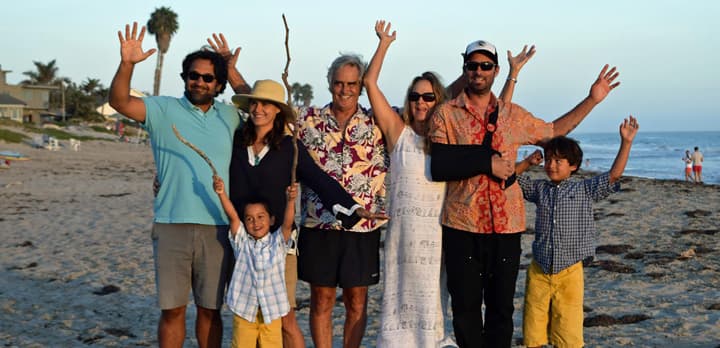 < Back to People
Andy Neumann
Partner Emeritus
Education
University of California at Berkeley, 1970
Bachelor of Science in Architecture
US Surfing Association Scholarship
Past Community Involvement
Board of Directors of the Citizens Planning Association
Board of Directors of the Scholarship Foundation of Santa Barbara
Board of Directors of the Santa Barbara Middle School
Santa Barbara Foundation Appropriations Committee
Montecito Board of Architectural Review
Member of the American Institute of Architects
With NMA Since
I was a partner at NMA since its inception in July 2003, but I have practiced architecture in Santa Barbara for over forty years. My Berkeley background was instrumental in my approach to design, as well as keeping me active in the surfing community. I've served as President of the SB Surf Club and am currently a member of Stanley's Reef Foundation, which focuses on restoring beaches and creating recreational surfing reefs. Now retired, I continue to find time to surf while traveling with my wife and spending time with my children and grand children.
My Life
Born on a small island in Indonesia shortly after WW2, my family relocated back to Holland in 1951. My father's untimely death lead to another relocation to Santa Barbara in 1955. Through my wife's family my children were fifth generation at Santa Barbara High. I am so fortunate to be able to live here among my extended family and so many dear friends and colleagues.
My Inspiration
My grandfather was the Architect for the City of Utrecht in the Netherlands and my father was a mechanical engineer, graduating from the University of Delft. My inspiration came when I finally started taking art classes and Architecture seemed like the perfect artistic profession. Today my inspiration comes from many sources, Family, Nature, People, Magical Realism, and the Sea. Certainly my dear friend and mentor, the late Paul Tuttle, continues to be an inspiration.
Favorite Memory
Among my favorite memories are going on the "Grand Tour of Europe" in the summer of '68 with my dear friend and fellow architecture student Greg Oaksen, marrying my high school sweetheart Yvonne Thornburgh, the births of my children and grandchildren, and having so many amazing opportunities to design dream homes for wonderful clients on amazing sites here on the south coast.